Edited by Emory Elliott (NHC Fellow, 1979–80)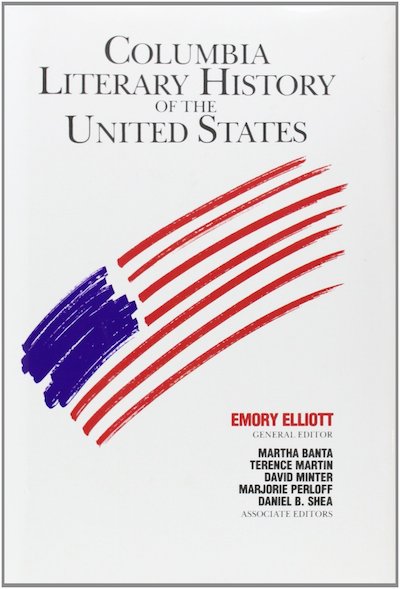 New York: Columbia University Press, 1988
From the publisher's description:
For the first time in four decades, there exists an authoritative and up-to-date survey of the literature of the United States, from prehistoric cave narratives to the radical movements of the sixties and the experimentation of the eighties.
This comprehensive volume—one of the century's most important books in American studies—extensively treats Hawthorne, Melville, Dickinson, Hemingway, and other long-cherished writers, while also giving considerable attention to recently discovered writers such as Kate Chopin and to literary movements and forms of writing not studied amply in the past. Informed by the most current critical and theoretical ideas, it sets forth a generation's interpretation of the rise of American civilization and culture.
The Columbia Literary History of the United States contains essays by today's foremost scholars and critics, overseen by a board of distinguished editors headed by Emory Elliott of Princeton University. These contributors reexamine in contemporary terms traditional subjects such as the importance of Puritanism, Romanticism, and frontier humor in American life and writing, but they also fully explore themes and materials that have only begun to receive deserved attention in the last two decades. Among these are the role of women as writers, readers, and literary subjects and the impact of writers from minority groups, both inside and outside the literary establishment.
Subjects
Literature
/
History
/
Literary Criticism
/
American Literature
/
Literary History
/
Authors
/
Authorship
/
Intellectual History
/
---
Elliott, Emory (NHC Fellow, 1979–80), ed. Columbia Literary History of the United States. New York: Columbia University Press, 1988.