By Sherman Cochran (NHC Fellow, 2002–03)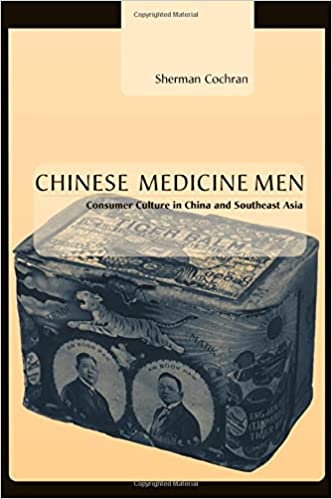 Cambridge, MA: Harvard University Press, 2006
From the publisher's description:
In this book, Sherman Cochran reconsiders the nature and role of consumer culture in the spread of cultural globalization. He moves beyond traditional debates over Western influence on non-Western cultures to examine the points where Chinese entrepreneurs and Chinese-owned businesses interacted with consumers. Focusing on the marketing of medicine, he shows how Chinese constructed consumer culture in China and Southeast Asia and extended it to local, national, and transnational levels. Through the use of advertisements, photographs, and maps, he illustrates the visual forms that Chinese enterprises adopted and the far-flung markets they reached.
Cochran brings to light enduring features of the Chinese experience with consumer culture. Surveying the period between the 1880s and the 1950s, he observes that Chinese businesses surpassed their Western counterparts in capturing Chinese and Southeast Asian sales of medicine in both peacetime and wartime. He provides revealing examples of Chinese entrepreneurs' dealings with Chinese and Japanese political and military leaders, particularly during the Sino–Japanese War of 1937–45. The history of Chinese medicine men in pre-socialist China, he suggests, has relevance for the twenty-first century because they achieved goals—constructing a consumer culture, competing with Western-based corporations, forming business-government alliances, capturing national and transnational markets—that their successors in contemporary China are currently seeking to attain.
Awards and Prizes
Joseph Levenson Book Prize (2008)
Subjects
Economics
/
Medicine
/
Chinese History
/
East Asian Studies
/
Globalization
/
Consumerism
/
Southeast Asian Studies
/
---
Cochran, Sherman (NHC Fellow, 2002–03). Chinese Medicine Men: Consumer Culture in China and Southeast Asia. Cambridge, MA: Harvard University Press, 2006.