By Ewa Kuryluk (NHC Fellow, 1988–89)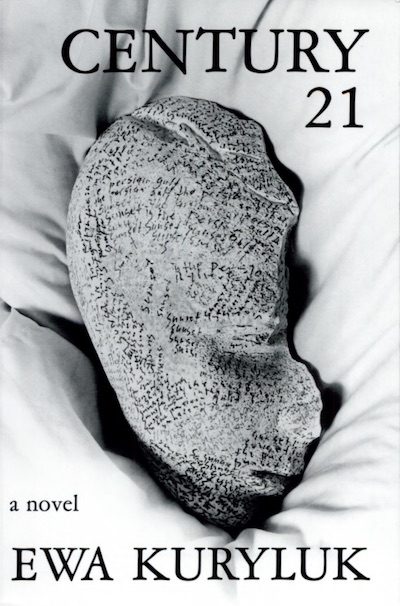 Normal, IL: Dalkey Archive Press, 1992
From the publisher's description:
Century 21, a time machine in literary form, ignores the unity of time, space, and character. This tragicomical idyll of the future past mixes ancient and modern genres: Platonic dialogue and nineteenth-century romance, reportage and science fiction.
At the book's core are two sisters, Ann Kar, a writer and survivor, and Carol, a suicidal artist. Considering herself a lunatic, Carol dreams about escaping from the earth to the moon (luna) and about the moon scholar, a lunar archaeologist, who a thousand years after her death, while reconstructing terrestrial life, discovers the traces of her existence, falls in love with her, and begins to write about her—and his—erotic adventure. The result is a novel where Anna Karenina writes about Simone Weil, where Joseph Conrad meets Malcolm Lowry in Mexico, where Goethe presides over a literary institute made up of such members as Italo Svevo and Sextus Propertius, and where Djuna Barnes, dying from AIDS, visits Moses Maimonides in Japan.
Ewa Kuryluk is fascinated by the repetition of the same situations and types, yet she's after her contemporaries who are starved for affection, lost in transit, ready to slip into somebody else's skin, and speaking English, their second language, with a heavy accent. Century 21 is a profoundly moving and original work.
Subjects
Fiction and Poetry
/
Literature
/
Fiction
/
Science Fiction
/
Novels
/
Time
/
---
Kuryluk, Ewa (NHC Fellow, 1988–89). Century 21: A Novel. Normal, IL: Dalkey Archive Press, 1992.