By Maureen Warner-Lewis (NHC Fellow, 1993–94)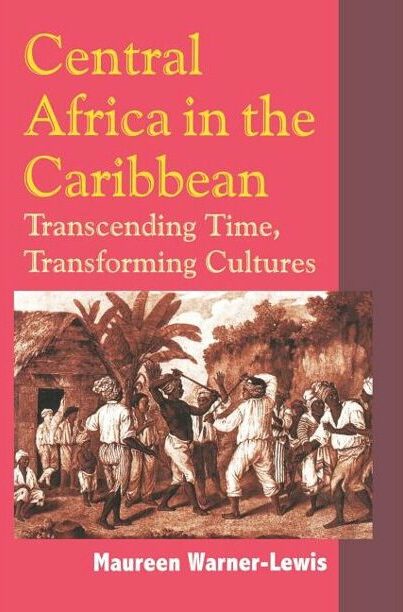 Kingston, Jamaica: University of West Indies Press, 2003
From the publisher's description:
Central Africa in the Caribbean is the product of more than three decades of research. Maureen Warner-Lewis's pioneering study analyses some of the main lineaments of the Central African cultural legacy in the Caribbean, with fascinating transatlantic comparative data. She identifies Central African cultural forms in areas settled by the Koongo, Mbundu and Ovimbundu (the two present-day Congos and Angola) and illuminates Caribbean thought and customs through comparison with those cultures.
The work is based on extensive primary and secondary sources, oral interviews, folk-tales, and songs. Additionally, through her knowledge of the functional languages of the region – Spanish, English, French, and their creoles – Warner-Lewis accesses a wide range of pre-existing research on the Central African cultural impact on the Americas; this gives her work a unique pan-Caribbean breadth.
Warner-Lewis's multidisciplinary approach highlights the debate concerning the origin and transformation of cultural forms in the Caribbean against a larger background of African culture and economy, and Atlantic World colonialism and slavery. This book is invaluable for scholars and general readers interested in African diaspora studies, African and Caribbean history, linguistics, music, religion, and cultural anthropology.
Awards and Prizes
Book Industry Association of Jamaica Best Academic Publication (2003); Gordon K. and Sybil Lewis Award (2004)
Subjects
History
/
Caribbean History
/
Afro-Caribbeans
/
Cultural Identity
/
Cultural History
/
Acculturation
/
---
Warner-Lewis, Maureen (NHC Fellow, 1993–94). Central Africa in the Caribbean: Transcending Time, Transforming Cultures. Kingston, Jamaica: University of West Indies Press, 2003.