Edited by Valeria Finucci (NHC Fellow, 2009–10)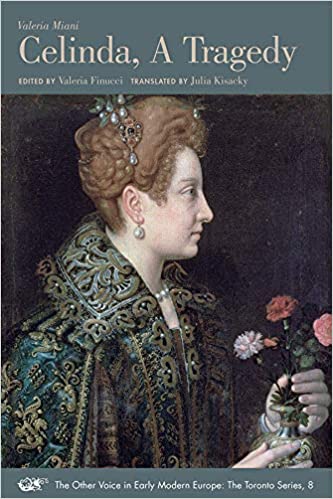 Toronto: Centre for Reformation and Renaissance Studies, 2010
From the publisher's description:
Valeria Miani's Celinda (1611), the only female-authored secular tragedy of early modern Italy, is here made available for the first time in a modern edition. Miani's tale of the doomed love of the Lydian princess Celinda for the cross-dressed Persian prince Autilio/ Lucinia offers a striking example of the explorative attitude to gender identity that is such a marked characteristic of Italian drama in this period, both within the erudite and the commedia dell'arte tradition.
Subjects
Fiction and Poetry
/
Italian Literature
/
Plays
/
Tragedy
/
---
Finucci, Valeria (NHC Fellow, 2009–10), ed. Celinda: A Tragedy. The Other Voice in Early Modern Europe: The Toronto Series. Toronto: Centre for Reformation and Renaissance Studies, 2010.