Hero, Angela Constantinides; Thomas, John Philip (Fellow, 1984-85);, ed.
Washington, DC: Dumbarton Oaks Research Library and Collection, 2022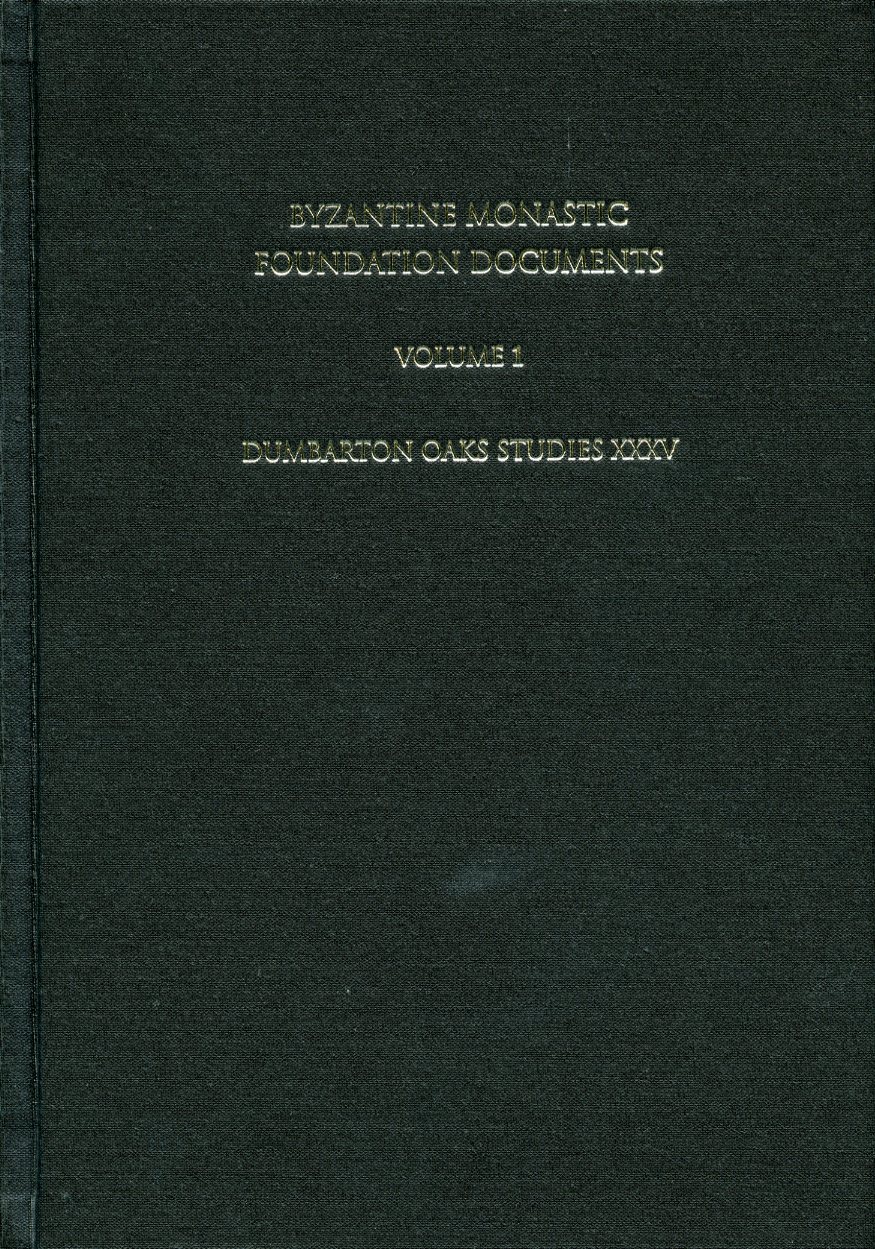 From the publisher's description:
Among the sources for the history of Byzantine monasticism, none are more important than the typika, or foundation documents. Collected and translated in these volumes, the typkia may be used, for the first time, as a comprehensive study of religious life and institutions in the Greek East and as a comparison between Greek and Latin monasticism. Together, the typika illuminate almost every aspect of Byzantine monastic life and its development from the eighth to the fifteenth century. The work of these five volumes brought together a team of fourteen translators for sixty-one foundation documents. The nature of the typika, discussed by John Thomas in the introduction, was one of flexible and personal documents, which differed considerably in form, length, and content. Not all of them were foundation documents in the strict sense, since they could be issued at any time in the history of an institution. Some were wills; others were reform decrees and rules; yet others were primarily liturgical in character.
---
Subjects: Religion; Eastern Orthodox Church; Byzantine Empire; Monasteries; Manuscripts; Primary Sources;