By David Barry Gaspar (NHC Fellow, 1984–85)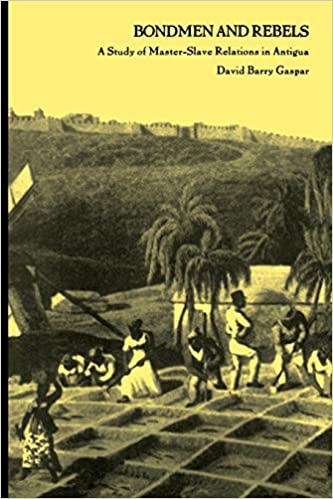 Baltimore: Johns Hopkins University Press, 1985
From the publisher's description:
Bondmen & Rebels provides a pioneering study of slave resistance in the Americas. Using the large-scale Antigua slave conspiracy of 1736 as a window into that society, David Barry Gaspar explores the deeper interactive character of the relation between slave resistance and white control.
Subjects
History
/
Caribbean History
/
Colonialism
/
Enslaved Persons
/
Slaveholders
/
Slavery
/
British Empire
/
Caribbean
/
---
Gaspar, David Barry (NHC Fellow, 1984–85). Bondmen and Rebels: A Study of Master-Slave Relations in Antigua, with Implications for Colonial British America. Johns Hopkins Studies in Atlantic History and Culture. Baltimore: Johns Hopkins University Press, 1985.