By Mark Seltzer (NHC Fellow, 1990–91)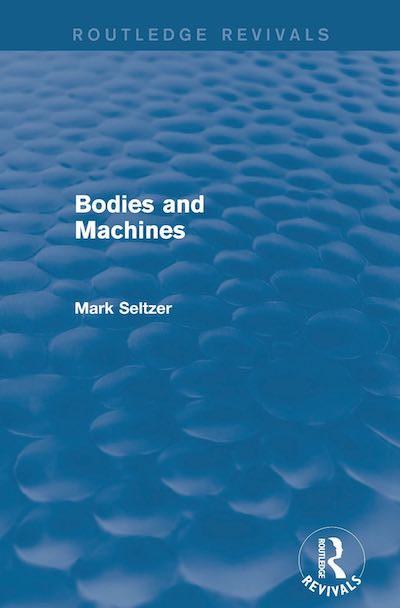 New York: Routledge, 1992
From the publisher's description:
Bodies and Machines is a striking and persuasive examination of the body-machine complex and its effects on the modern American cultural imagination. Bodies and Machines, first published in 1992, explores the links between techniques of representation and social and scientific technologies of power in a wide range of realist and naturalist discourses and practices. Seltzer draws on realist and naturalist writing, such as the work of Hawthorne and Henry James, and the discourses which inform it: from scouting manuals and the programmes of systematic management to accounts of sexual biology and the rituals of consumer culture. He explores other mass-produced and mass-consumed cultural forms, including visual representations such as composite photographs, scale models, and the astonishing iconography of standardization.
Subjects
Literary Criticism
/
Literary Theory
/
American Literature
/
Human Body
/
Machines
/
---
Seltzer, Mark (NHC Fellow, 1990–91). Bodies and Machines. New York: Routledge, 1992.