By John R. Kelso
Edited by Christopher Grasso (NHC Fellow, 2016–17)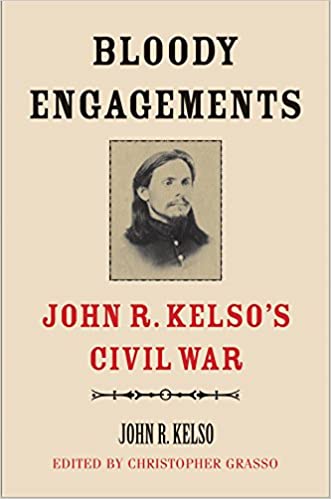 New Haven, CT: Yale University Press, 2017
From the publisher's description:
While tales of Confederate guerilla-outlaws abound, there are few scholarly accounts of the Union men who battled them. This edition of John R. Kelso's Civil War memoir presents a firsthand account of an ordinary man's extraordinary battlefield experiences along with his evolving interpretation of what the bloody struggle meant.

A former Methodist preacher and Missouri schoolteacher, Kelso served as a Union Army foot soldier, cavalry officer, guerilla fighter, and spy. Initially shaped by a belief in the Founding Fathers' republic and a disdain for the slave-holding aristocracy, Kelso became driven by revenge after pro-Southern neighbors stole his property, burned down his house, and drove his family and friends from their homes. Interweaving Kelso's compelling voice with historian Christopher Grasso's insightful commentary, this fascinating work charts the transformation of an everyday citizen into a man the Union hailed as a hero and Confederate sympathizers called a monster.
Subjects
History
/
American Civil War
/
American History
/
Soldiers
/
Personal Narratives
/
---
Grasso, Christopher (NHC Fellow, 2016–17), ed. Bloody Engagements: John R. Kelso's Civil War, by John R. Kelso. Edited by Christopher Grasso. New Haven, CT: Yale University Press, 2017.