By Ben Kiernan (NHC Fellow, 2006–07)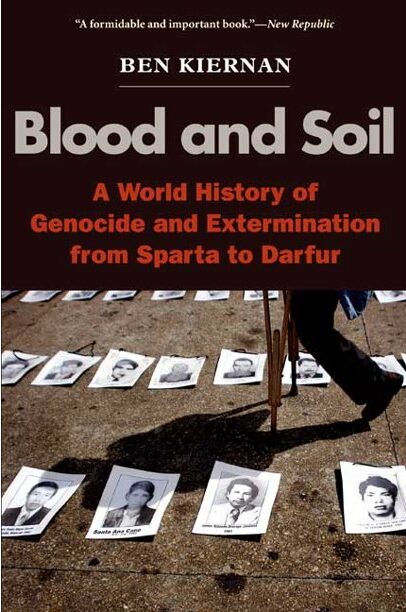 New Haven, CT: Yale University Press, 2007
From the publisher's description:
For thirty years Ben Kiernan has been deeply involved in the study of genocide and crimes against humanity. He has played a key role in unearthing confidential documentation of the atrocities committed by the Khmer Rouge. His writings have transformed our understanding not only of twentieth-century Cambodia but also of the historical phenomenon of genocide. This new book—the first global history of genocide and extermination from ancient times—is among his most important achievements. Kiernan examines outbreaks of mass violence from the classical era to the present, focusing on worldwide colonial exterminations and twentieth-century case studies including the Armenian genocide, the Nazi Holocaust, Stalin's mass murders, and the Cambodian and Rwandan genocides. He identifies connections, patterns, and features that in nearly every case gave early warning of the catastrophe to come: racism or religious prejudice, territorial expansionism, and cults of antiquity and agrarianism. The ideologies that have motivated perpetrators of mass killings in the past persist in our new century, says Kiernan. He urges that we heed the rich historical evidence with its telltale signs for predicting and preventing future genocides.
Awards and Prizes
Sybil Halpern Milton Memorial Book Prize (2009)
Subjects
History
/
Genocide
/
World History
/
Crimes Against Humanity
/
Comparative History
/
Discrimination
/
Colonialism
/
---
Kiernan, Ben (NHC Fellow, 2006–07). Blood and Soil: A World History of Genocide and Extermination from Sparta to Darfur. New Haven, CT: Yale University Press, 2007.