Vinson, Ben, III (Fellow, 2005-06); Restall, Matthew, ed.
Albuquerque: University of New Mexico Press, 2022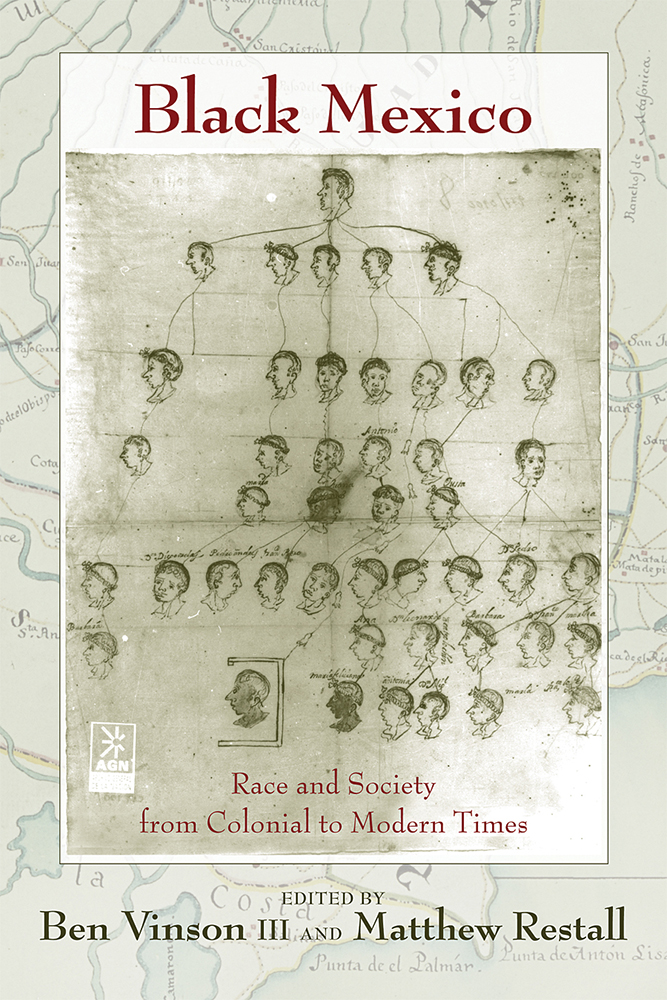 From the publisher's description:
The essays in this collection build upon a series of conversations and papers that resulted from "New Directions in North American Scholarship on Afro-Mexico," a symposium conducted at Pennsylvania State University in 2004. The issues addressed include contested historiography, social and economic contributions of Afro-Mexicans, social construction of race and ethnic identity, forms of agency and resistance, and contemporary inquiry into ethnographic work on Afro-Mexican communities. Comprised of a core set of chapters that examine the colonial period and a shorter epilogue addressing the modern era, this volume allows the reader to explore ideas of racial representation from the sixteenth century into the twenty-first.
---
Subjects: History;; Afro-Mexicans; Social History; Mexican History; Racial Identity;