By Randal Maurice Jelks (NHC Fellow, 2006–07)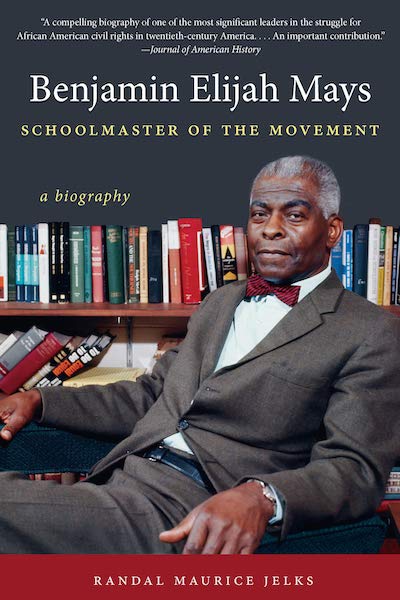 Chapel Hill: The University of North Carolina Press, 2012
From the publisher's description:
In this first full-length biography of Benjamin Mays (1894-1984), Randal Maurice Jelks chronicles the life of the man Martin Luther King Jr. called his "spiritual and intellectual father." Dean of the Howard University School of Religion, president of Morehouse College, and mentor to influential black leaders, Mays had a profound impact on the education of the leadership of the black church and of a generation of activists, policymakers, and educators. Jelks argues that Mays's ability to connect the message of Christianity with the responsibility to challenge injustice prepared the black church for its pivotal role in the civil rights movement.
From Mays's humble origins in Epworth, South Carolina, through his doctoral education, his work with institutions such as the National Urban League, the NAACP, and the national YMCA movement, and his significant career in academia, Jelks creates a rich portrait of the man, the teacher, and the scholar. Benjamin Elijah Mays, Schoolmaster of the Movement is a powerful portrayal of one man's faith, thought, and mentorship in bringing American apartheid to an end.
Awards and Prizes
Lillian Smith Book Award (2013)
Black Caucus of the American Library Association Literary Award (2013)
Subjects
History
/
African Americans
/
Teachers
/
Benjamin E. (Benjamin Elijah) Mays
/
---
Jelks, Randal Maurice (NHC Fellow, 2006–07). Benjamin Elijah Mays, Schoolmaster of the Movement: A Biography. Chapel Hill: The University of North Carolina Press, 2012.