By Samuel R. Williamson, Jr. (NHC Fellow, 1982–83)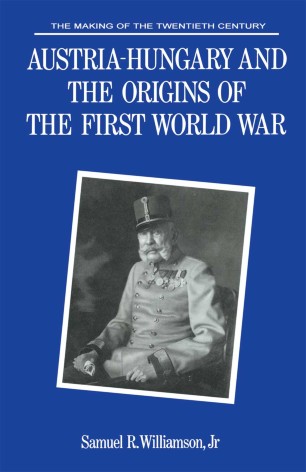 New York: St. Martin's Press, 1991
From the publisher's description:
A major re-examination of Habsburg decision-making from 1912 to July 1914, the study argues that Austria-Hungary and not Germany made the crucial decisions for war in the summer of 1914. Based on extensive new archival research, the book traces the gradual militarization of Austro-Hungarian foreign policy during the Balkan Wars. The disasters of those wars and the death of the Archduke Franz Ferdinand, the heir-apparent and a force for peace in the monarchy, convinced the Habsburg elite that only a war against Serbia would end the South Slav threat to the monarchy's existence. Williamson also describes Russia's assertive foreign policy after 1912 and stresses the unique linkages of domestic and foreign policy in almost every issue faced by Habsburg statesmen.
Subjects
History
/
Political Science
/
World War I
/
Military History
/
Political History
/
Austria-Hungary
/
Hungary
/
---
Williamson, Samuel R., Jr. (NHC Fellow, 1982–83). Austria-Hungary and the Origins of the First World War. The Making of the 20th Century. New York: St. Martin's Press, 1991.