By Susan Langdon (NHC Fellow, 1999–00)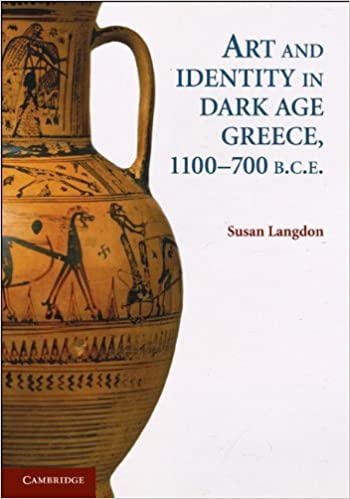 Cambridge, UK: Cambridge University Press, 2008
From the publisher's description:
This book explores how art and material culture were used to construct age, gender, and social identity in the Greek Early Iron Age, 1100–700 BC. Coming between the collapse of the Bronze Age palaces and the creation of Archaic city-states, these four centuries witnessed fundamental cultural developments and political realignments. While previous archaeological research has emphasized class-based aspects of change, this study offers a more comprehensive view of early Greece by recognizing the place of children and women in a warrior-focused society. Combining iconographic analysis, gender theory, mortuary analysis, typological study, and object biography, Susan Langdon explores how early figural art was used to mediate critical stages in the life-course of men and women. She shows how an understanding of the artistic and material contexts of social change clarifies the emergence of distinctive gender and class asymmetries that laid the basis for classical Greek society.
Subjects
Art
/
History
/
Art History
/
Identity
/
Iconography
/
Ancient Greece
/
Material Culture
/
---
Langdon, Susan (NHC Fellow, 1999–00). Art and Identity in Dark Age Greece, 1100-700 B.C.E.. Cambridge, UK: Cambridge University Press, 2008.