By Kevin K. Gaines (NHC Fellow, 1996–97)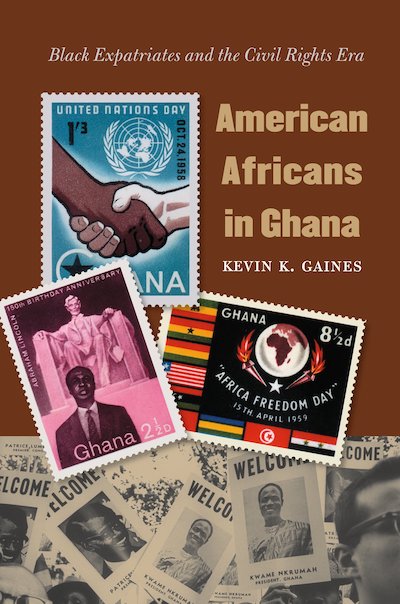 Chapel Hill: The University of North Carolina Press, 2006
From the publisher's description:
In 1957 Ghana became one of the first sub-Saharan African nations to gain independence from colonial rule. Over the next decade, hundreds of African Americans--including Martin Luther King Jr., George Padmore, Malcolm X, Maya Angelou, Richard Wright, Pauli Murray, and Muhammad Ali--visited or settled in Ghana. Kevin K. Gaines explains what attracted these Americans to Ghana and how their new community was shaped by the convergence of the Cold War, the rise of the U.S. civil rights movement, and the decolonization of Africa.
Kwame Nkrumah, Ghana's president, posed a direct challenge to U.S. hegemony by promoting a vision of African liberation, continental unity, and West Indian federation. Although the number of African American expatriates in Ghana was small, in espousing a transnational American citizenship defined by solidarities with African peoples, these activists along with their allies in the United States waged a fundamental, if largely forgotten, struggle over the meaning and content of the cornerstone of American citizenship--the right to vote--conferred on African Americans by civil rights reform legislation.
Subjects
History
/
Colonialism
/
African American History
/
African History
/
Civil Rights
/
Citizenship
/
---
Gaines, Kevin K. (NHC Fellow, 1996–97). American Africans in Ghana: Black Expatriates and the Civil Rights Era. The John Hope Franklin Series in African American History and Culture. Chapel Hill: The University of North Carolina Press, 2006.