By David Carrier (NHC Fellow, 2006–07)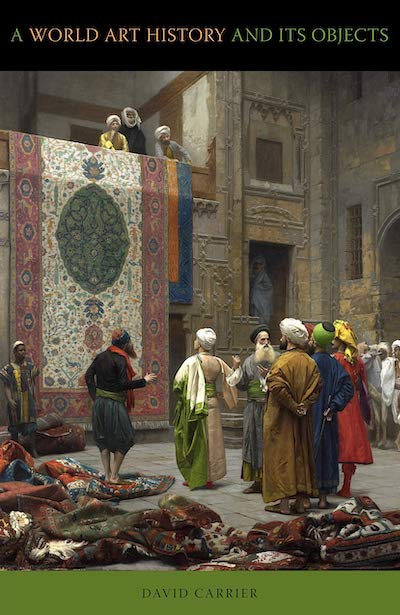 University Park: Pennsylvania State University Press, 2008
From the publisher's description:
Is writing a world art history possible? Does the history of art as such even exist outside the Western tradition? Is it possible to consider the history of art in a way that is not fundamentally Eurocentric? In this highly readable and provocative book, David Carrier, a philosopher and art historian, does not attempt to write a world art history himself. Rather, he asks the question of how an art history of all cultures could be written—or whether it is even possible to do so. He also engages the political and moral issues raised by the idea of a multicultural art history. Focusing on a consideration of intersecting artistic traditions, Carrier negotiates the way meaning and understanding shift or are altered when a visual object from one culture, for example, is inserted into the visual tradition of another culture. A World Art History and Its Objects proposes the use of temporal narrative as a way to begin to understand a multicultural art history.
Subjects
History
/
Art
/
Art History
/
World History
/
Philosophy
/
Aesthetics
/
Art Theory
/
---
Carrier, David (NHC Fellow, 2006–07). A World Art History and Its Objects. University Park: Pennsylvania State University Press, 2008.