Edited by Brenda Murphy (NHC Fellow, 1981–82)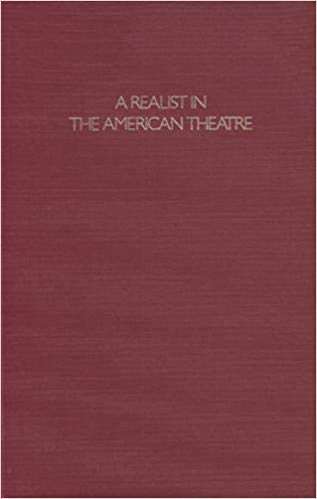 Athens: Ohio University Press, 1992
From the publisher's description:
William Dean Howells has long been recognized as the chief spokesman for post-1880s American Realism. Most of his writing appeared in popular magazines, however, and has been lost to us. This collection brings together for the first time his most significant essays about American drama written between 1875 and 1919 and a full bibliography of his writings on drama and theatre. The essays have been generously annotated and provide production and publication information on the plays Howells reviewed and biographical notes on the playwrights and actors whose work he described.
Howells's commentary, the most literate treatment of American theatre of the time, defines and defends his theory of the evolutionary development of realism in modern drama. Because he reviewed more than on hundred fifty productions, which represent the full range of theatre that was available to him, his insights are based on invaluable first-hand knowledge of both self-consciously literary drama and the popular forms of performance that were central to America's entertainment before World War I. Howells's essays had a powerful influence on the serious playwrights and theatre practitioners who came of age at the turn of the century, and whose work in turn enabled playwrights like Eugene O'Neill and Susan Glaspell to develop a new realism during the teens.
The essays in this volume are the core of Howells's theory of dramatic realism and will be interesting to scholars, students, and teachers of theatre history and literary criticism.
Subjects
Theater
/
Literary Criticism
/
Performing Arts
/
Drama
/
Plays
/
Playwrights
/
Theater Criticism
/
Realism
/
---
Murphy, Brenda (NHC Fellow, 1981–82), ed. A Realist in the American Theatre: Selected Drama Criticism of William Dean Howells. Athens: Ohio University Press, 1992.