By Peter Riesenberg (NHC Fellow, 1978–79)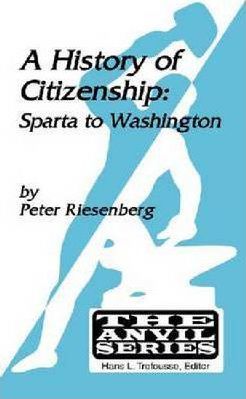 Malabar, FL: Krieger, 2002
From the publisher's description:
Dr. Riesenberg's book describes the development of citizenship, one of the fundamental ideas and institutions of western civilization, during its long first phase: from the Greeks to the French and Americans of the late eighteenth century. It treats Greek theory and actuality, citizenship under the Roman Republic and Empire, and the revival of citizenship that accompanied the revival of Roman Law and urbanism. Later chapters carry the story through the Renaissance and the early modern period with emphasis on such theorists as Machiavelli, Harrington, and Locke. The book ends with a brief discussion of citizenship in relation to the French and American revolutions.
Subjects
History
/
Political Science
/
Citizenship
/
Western World
/
Civilization
/
Political History
/
---
Riesenberg, Peter (NHC Fellow, 1978–79). A History of Citizenship: Sparta to Washington. The Anvil Series. Malabar, FL: Krieger, 2002.