By Benjamin Harshav (NHC Fellow, 1981–82)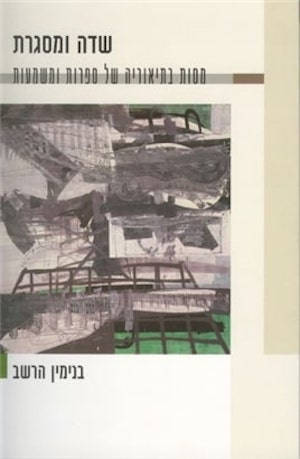 Jerusalem, Israel: Karmel, 2000
From the publisher's description:

This book brings together essays and studies, which pave the way for an original theory of literary creation and of meaning in context, whose motto is: complexity. The theory goes far beyond naratology and develops tools for discussing the full range of formal and thematic aspects of literary creation. The name "constructive poetics" means that the work is not only a text, with "existing" structures, but a body of language that invites competing constructs that readers build on, including many bridges between the inner field of the work and its external fields - in history, psychology, and literature. Hershav writes: "The creation of literature is infinitely greater both from the word as a sign and from the grammatical sentence, which is studied in semantics. It is of a completely different order of complexity. It robs the whole set of meanings and forms
Subjects
Literary Theory
/
Literature
/
Literary Criticism
/
Hebrew Literature
/
---
Harshav, Benjamin (NHC Fellow, 1981–82). שדה ומסגרת : מסות בתיאוריה של ספרות ומשמעות = Sadeh u-misgeret: masot be-teoryah shel sifrut u-mashma'ut. Ketavim nivharim. Jerusalem, Israel: Karmel, 2000.