Victoria McAlister, 2021–22
The Insular Globe: Environmental Change and Landscapes of Colonization' Ireland, 1000–1700
Donnelley Family Fellowship, 2021-22
Associate Professor of History, Southeast Missouri State University
Email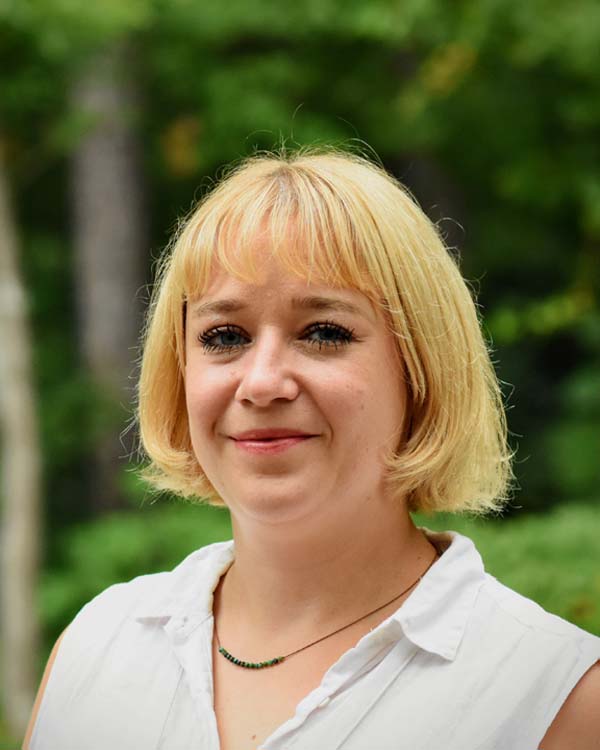 Victoria McAlister (PhD, Trinity College Dublin) is a historian and archaeologist at Southeast Missouri State University, where she is associate professor and graduate coordinator for the MA in Public History. Her first book, The Irish Tower House: Society, Economy, and Environment c.1300–1650 (Manchester University Press, 2019) investigated the built and natural environments of late medieval Ireland. McAlister writes a regular column themed around castles for the popular history magazine Medieval Warfare and is associate editor of Eolas: The Journal of the American Society of Irish Medieval Studies. She is archaeology and architecture contributor to Castle to Classrooms, a digital humanities project creating virtual reality versions of the Renaissance poet Edmund Spenser's castle, led by Dr. Thomas Herron. In tandem with this project, she is developing virtual reality castle tours with her students to be used in Google Cardboard and Oculus.
McAlister is currently writing her second book, The Insular Globe: Environmental Change and Landscapes of Colonization, Ireland 1000–1700, which assesses two premodern colonial events and their impact on the Irish landscape, challenging the global narrative that resource exploitation was a feature of modernity. This work benefits from the digital heritage project Human-Environment Exchanges in the Landscapes of Medieval Ireland on which she is co-primary investigator. This study uses data collected from drone flights combined with the historical record to trace the remnants of the Middle Ages in modern-day landscapes; explaining why some landscape remnants are particularly resilient in an era of mechanized and intensive land use.
Selected Publications
McAlister, Victoria, and Linda Shine, eds. Rethinking Medieval Ireland and Beyond: Lifecycles, Landscapes, and Settlements. Explorations in Medieval Cultures. Leiden: Brill, forthcoming.
McAlister, Victoria, and Thomas Herron. "Experiencing the Irish Tower House: Kilcolman Castle in Virtual Reality." Medieval Warfare Magazine 10, no. 6 (2021): 56-57.
McAlister, Victoria. The Irish Tower House: Society, Economy and Environment c. 1300-1650. Manchester: Manchester University Press, 2019.
McAlister, Victoria. "Castles and Connectivity: Exploring the Economic Networks between Tower Houses, Settlement, and Trade in Late Medieval Ireland." Speculum: The Journal of the Medieval Academy of America 91, no. 3 (July 2016): 631–59.
McAlister, Victoria, and Terry Barry, eds. Space and Settlement in Medieval Ireland. Dublin: Four Courts Press, 2015.
Return to current fellows