Art and Political Visuality in Late Medieval England
Carl and Lily Pforzheimer Foundation Fellowship, 2019-20
Associate Professor of Medieval Art, University of Massachusetts Amherst
Return to All Fellows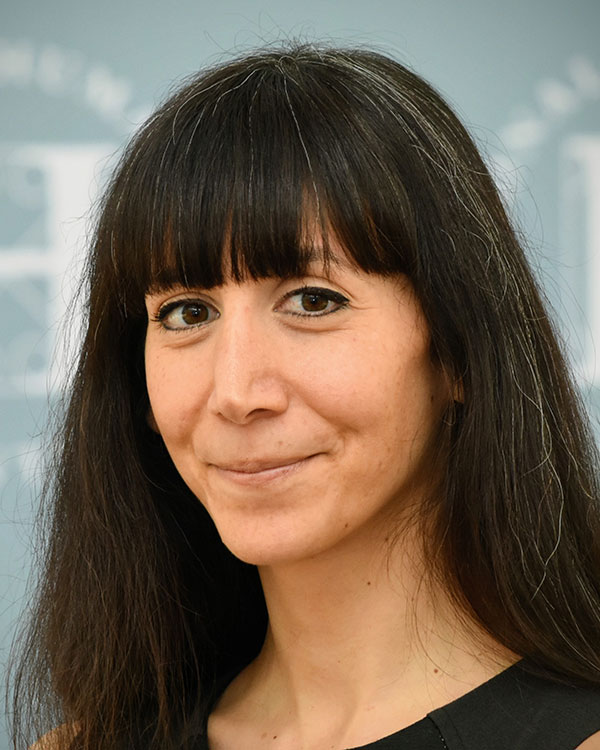 Sonja Drimmer (PhD, Columbia University) is associate professor of medieval art and architecture at the University of Massachusetts Amherst.
Her monograph, The Art of Allusion: Illuminators and the Making of English Literature, 1403–1476 (University of Pennsylvania Press, 2018), is the first art historical study dedicated to the emergence of the Middle English literary canon as an illustrated corpus. It examines how, in devising this new corpus, manuscript artists harnessed visual allusion as a method to articulate central questions and provide at times conflicting answers regarding both literary and cultural authority.
While continuing to examine and publish on illuminated manuscripts of vernacular literature, she is currently at work on a second monograph devoted to the visual and material culture of politics in England at the end of the Middle Ages. This project, Art and Political Visuality in Late Medieval England, concentrates on disparate and long-overlooked objects that mediated persuasive expression during this period, objects that solicited from viewers and even instructed them in a political apprehension of the world. Her research has received support and awards from the Healey Endowment, the British Academy, the National Endowment for the Humanities, The Andrew W. Mellon Foundation, and other other institutions. In 2019 she was recognized with the Medieval Academy of America's CARA Award for Excellence in Teaching as well as a College Outstanding Teaching Award from UMass Amherst.
Selected Publications
Drimmer, Sonja. The Art of Allusion: Illuminators and the Making of English Literature, 1403–1476. Philadelphia: University of Pennsylvania Press, 2018.
Drimmer, Sonja. "The Manuscript as an Ambigraphic Medium: Hoccleve's Scribes, Illuminators, and Their Problems." Exemplaria 29, no. 3 (2017): 175–94.
Drimmer, Sonja. "Failure before Print (The Case of Stephen Scrope)." Viator 46, no. 3 (2015): 343–72.
Drimmer, Sonja. "The Hieroglyphs of Kingship: Italy's Egypt in Early Tudor England and the Manuscript as Monument." The Memoirs of the American Academy in Rome 59/60 (2014/15): 255–83.
Drimmer, Sonja. "Beyond Private Matter: A Prayer Roll for Queen Margaret of Anjou." Gesta 53, no. 1 (2014): 95–120.
Sonja Drimmer, "Wars of the Roses and the Court of Public Opinion"