Cold War and Sinophone Literature at the Borders
John E. Sawyer Fellowship; Walter Hines Page Fellowship of the Research Triangle Foundation, 2019-20
Associate Professor of Comparative Literature and Asian Studies, The Pennsylvania State University
Return to All Fellows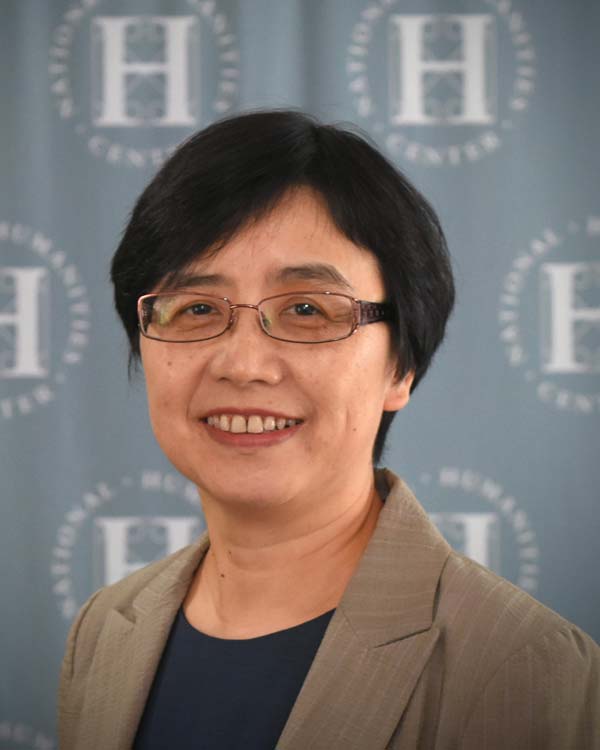 Shuang Shen is associate professor of comparative literature and Asian studies at Penn State University. She is the author of Cosmopolitan Publics: Anglophone Print Culture in Semicolonial Shanghai (Rutgers, 2009), co-editor of a special issue of Social Text on "China and the Human" (2011 and 2012) and of a special issue of Verge on "Asian Urbanisms" (2015), and two books of essays in Chinese (2005; 2019) She has published articles and essays in Prism, Comparative Literature, MLQ, Modern China, MCLC, PMLA, Xinmin Weekly and Wanxiang. She has taught at both undergraduate and graduate levels courses on postcolonial literatures and theory, Asian American and Asian diaspora literatures, Chinese literature, and theories of world literature and cosmopolitanism. She has received a Fulbright U.S. Scholar grant and a Chiang Ching-Kuo Foundation Scholar grant in 2015–2016, fellowships from the Asia Research Institute in the National University of Singapore in 2015 and from the National Humanities Center in 2019–2020. She was a co-principal investigator of "The Globally Engaged Humanities: A Penn State–Nanjing University Collaborative Project," a project funded by the Henry Luce Foundation (2015–2018). She is currently working on a book project that examines the global Cold War and Sinophone literature in Hong Kong, Singapore, and Malaysia.
Selected Publications
Shen, Shuang. "Cosmopolitan Border as Method." Prism: Theory and Modern Chinese Literature, forthcoming.
Shen, Shuang. "Empson and Mu Dan: Modernism as 'Complex Word.'" Comparative Literature 70, no. 1 (March 2018): 1–24.
Shen, Shuang. "Empire of Information: Asia Foundation's Network and Chinese-Language Cultural Production in Hong Kong and Southeast Asia." American Quarterly 69, no. 3 (September 2017): 589–610.
Shen, Shuang. "From Deconstruction to Activism: The Chinese Independent Documentary and the Crowd." Modern China 41, no. 6 (November 2015): 656–79.
Shen, Shuang. Cosmopolitan Publics: Anglophone Print Culture in Semi-Colonial Shanghai. New Brunswick, NJ: Rutgers University Press, 2009.
Shen, Shuang. Mishi Shanghai = Lost in Translation. Shanghai: Shanghai Bookstore Publishing House, 2005.