Architecture, Mobility, Segregation: The Everyday Spatial Practices of Women in Early Modern Venice
John G. Medlin, Jr. Fellowship, 2020-21
Professor, Drury University
Email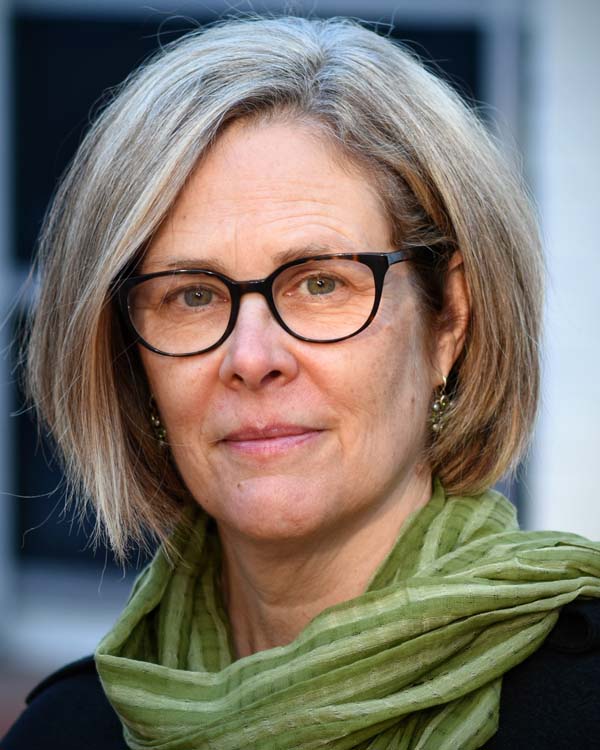 Saundra Weddle is Professor of Architectural and Urban History and Theory at the Hammons School of Architecture at Drury University. Her scholarship focuses on gender and architecture in early modern Italian cities. She has published widely on convents in Florence and Venice, including the edited and annotated translation of the Chronicle of Le Murate (CRRS 2011) and the the co-edited volume (with Dr. Marilyn Dunn), Convent Networks in Early Modern Italy (Brepols 2020). Her current project, Architecture, Mobility, Segregation: The Everyday Spatial Practices of Women in Early Modern Venice, relies on archival sources and uses digital mapping to establish, assess, and present gendered patterns of mobility, interconnectivity, and segregation in the context of daily life, focusing on nuns, sex workers, and widows. This research has been supported by fellowships from the Clark Art Institute and the National Endowment for the Humanities, and grants from the Gladys Krieble Delmas Foundation, the Samuel H. Kress Foundation, and the Andrew Mellon Foundation—Divided City Initiative at Washington University in Saint Louis.
Selected Publications
Weddle, Saundra. "The Place-Based Networks of Sex Workers in Early Modern Venice." In Connecting: Women's Networks Across the Early Modern World, edited by Elizabeth Cohen, and Marlee Couling. University of Amsterdam Press, 2021. Forthcoming.
Weddle, Saundra."Santa Lucia and Corpus Domini at the Turn of the Sixteenth Century: The View and Urban Patterns." In A Portrait of Venice: Jacopo de' Barbari's View of Venice, 1500, edited by Kristin Huffman. Durham, NC: Duke University Press, 2021. Forthcoming.
Dunn, Marilyn, and Saundra Weddle eds. Convent Networks in Early Modern Italy. Turnhout: Brepols, 2020.
Weddle, Saundra. "Mobility and Prostitution in Early Modern Venice." Early Modern Women: An Interdisciplinary Journal 14, no. 1 (Fall 2019): 95-108.
Weddle, Saundra."Suspect Places in Venetian Convents." In Encountering the Renaissance: Celebrating Gary M. Radke and 50 years of the Syracuse University Graduate Program in Renaissance Art, edited by Molly Bourne, and Victor Coonin, 245-56. Ramsey, NJ: The WAPACC Organization, 2016."
Return to current fellows