Rebecca Maloy (NHC Fellow, 2023–24)
Project Title
Sounding the Saints in Early Medieval Iberia
Delta Delta Delta Fellowship, 2023–24
Professor of Music, University of Notre Dame
Email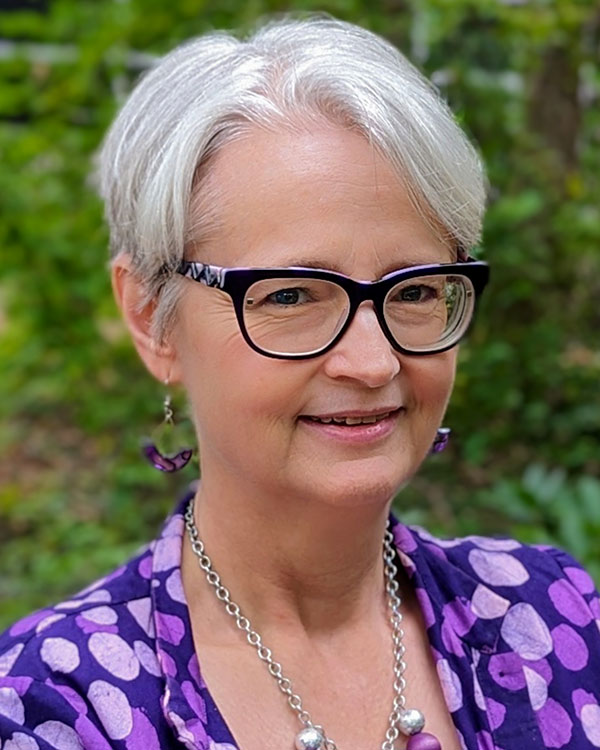 Rebecca Maloy was recently appointed professor of music at the University of Notre Dame and will take on the role of director of Sacred Music at Notre Dame in January 2024. Maloy specializes in the liturgy and liturgical chant of the Middle Ages, particularly that of the Iberian Peninsula. Her current and recent work examines the liturgy and chant of the Old Hispanic rite, practiced between the seventh and eleventh centuries, from the perspectives of liturgical and ritual structure, theology, melodic analysis, notation and paleography, and the relationship between words and melody.
As an avid collaborator, Maloy has coauthored many publications with Emma Hornby (University of Bristol) and contributed to many interdisciplinary projects, including the EU-funded Old Hispanic Office Project and, most recently, Doctrine, Devotion, and Cultural Expression in the Cults of Medieval Iberian Saints, funded by the Arts and Humanities Research Council in the UK. Her other recent work was supported by funding from the American Council of Learned Societies and the Institute for Advanced Study.
Selected Publications
Hornby, Emma, Kati Ihnat, Rebecca Maloy, and Raquel Rojo Carrillo. Understanding the Old Hispanic Office: Text, Melodies, and Devotion in Early Medieval Iberia. New York: Cambridge University Press, 2022.
Maloy, Rebecca. Songs of Sacrifice: Chant, Identity, and Christian Formation in Early Medieval Iberia. New York: Oxford University Press, 2020.
Hornby, Emma, and Rebecca Maloy. Music and Meaning in Old Hispanic Lenten Chants: Psalmi, Threni, and Easter Vigil Canticles. Woodbridge, UK: The Boydell Press, 2013.
Maloy, Rebecca. Inside the Offertory: Aspects of Chronology and Transmission. New York: Oxford University Press, 2010.
Return to current fellows