Pamela Lothspeich, 2019–2020
Lila Affects: Power, Masculinity, and Sociality in a Vernacular Theatre
Robert F. and Margaret S. Goheen Fellowship, 2019-20
Associate Professor of South Asian Studies, University of North Carolina at Chapel Hill
Return to All Fellows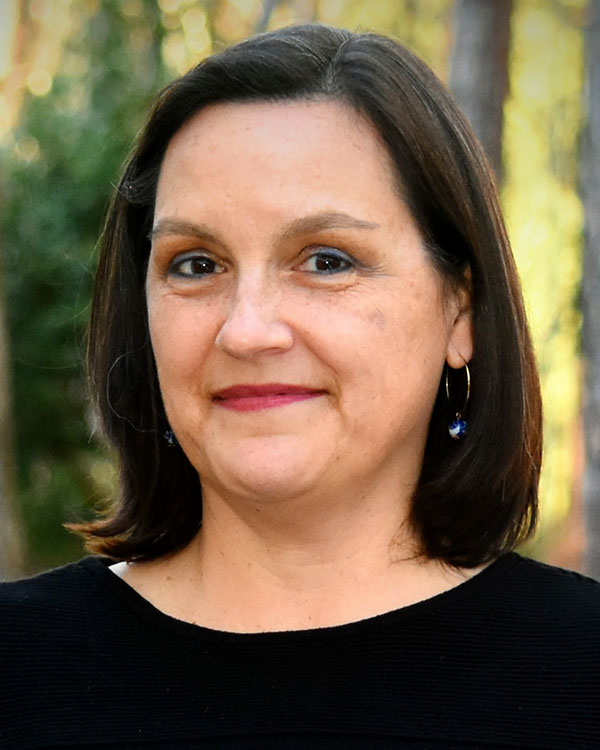 Pamela Lothspeich is associate professor of South Asian Studies at the University of North Carolina at Chapel Hill. Her work is situated at the crossroads of epic studies and the intellectual history and aesthetics of vernacular literature and theatre in India. She is particularly interested in how the Mahabharata and the Ramayana have been reimagined, rewritten, and performed in recent centuries in ways entangled with markers of social station and gender. Since 2006, Pamela has been traveling regularly to India to study the cultural worlds of Ramlila, a Ramayana-based theatre performed annually by neighborhood communities across North India. She is currently completing a book manuscript on Ramlila, drawing on participant-observation, literary analysis, and ethnographic work with performers.
Pamela is the author of Epic Nation, Reimagining the Mahabharata in the Age of Empire (Oxford University Press, 2009), which examines the mythological genre in modern Hindi literature, showing how it covertly expressed anti-colonial nationalism, even as it helped establish an idiom for modern Hindi literature. She has been a recipient of the Fulbright-Nehru Senior Fellowship and the American Institute of Indian Studies Senior Research Fellowship. Pamela holds a PhD in South-Asian area studies and comparative literature from Columbia University (2003).
Some of her favorite things are growing roses, throwing pots, eating tasty food, and chatting with her three kids and partner.
Selected Publications
Lothspeich, Pamela. "Ras and Affect in Ramlila (and the Radheshyam Ramayana)." Asian Theatre Journal 36, no. 1 (Spring 2019): 1–27.
Lothspeich, Pamela. "Mahābhārata in Hindu Tradition." In Oxford Bibliographies, Hinduism, edited by Tracy Coleman. Oxford, UK: Oxford University Press, 2018.
Lothspeich, Pamela. "Chasing the Parsi Theatre in Bareilly." TDR: The Drama Review T226, 59, no. 2 (Summer 2015): 9-45.
Lothspeich, Pamela. "The Radheshyam Ramayana and the Sanskritization of Khari Boli Hindi." Modern Asian Studies 47, no. 5 (September 2013): 1644–1677.
Lothspeich, Pamela. Epic Nation: Reimagining the Mahabharata in the Age of Empire. Delhi: Oxford University Press, 2009.