Oscar de la Torre, 2021–22
Project Title:
Enyoró: A Collective Biography of Black Matanzas (Cuba) from Slavery to Nation-Making' 1835–1898
Anthony E. Kaye Fellowship, 2021-22
Associate Professor of Africana Studies, University of North Carolina at Charlotte
Email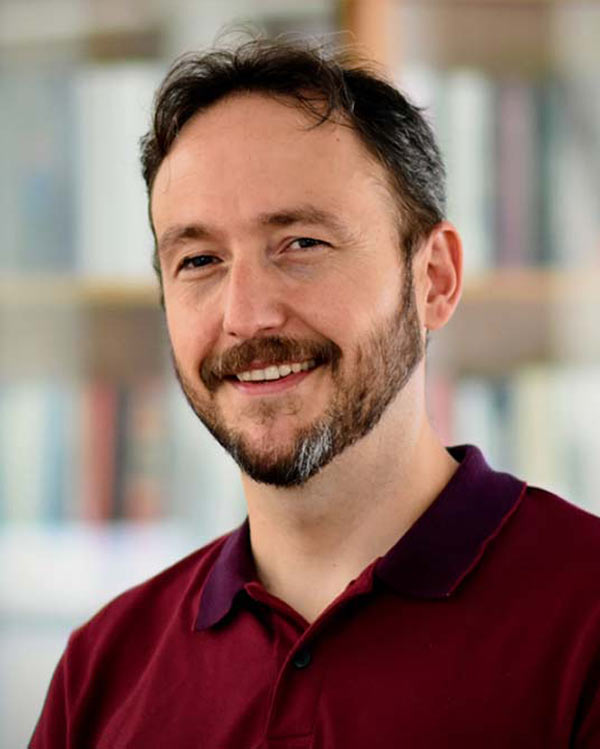 Oscar de la Torre is associate professor of Africana studies at the University of North Carolina at Charlotte. He received a PhD in history from the University of Pittsburgh in 2011 and a postdoctoral fellowship from Yale University's Gilder Lehrman Center for the Study of Slavery, Resistance, and Abolition in 2014. He investigates slavery and the post-emancipation period in Brazil, Cuba, and the United States, with a special focus on the connections between environment, labor, and identity. He is also interested in the history of Amazonia, the oral history of slavery, present-day black peasant movements across the Americas, and the comparative analysis of race relations in Latin America and the United States.
De la Torre is the author of The People of the River (UNC Press, 2018), a social and environmental history of Black communities in Amazonia that won the Association for the Study of the Worldwide African Diaspora's 2019 Outstanding First Book Prize, the Latin American Studies Association's 2020 Best Book in Amazonian Studies Award, and an honorable mention at the 2020 Brazilian Studies Association's Roberto Reis Book Award . He has also coedited special issues at Boletín Americanista on post-emancipation societies, and at Ofo: Journal of Transatlantic Studies on community engagement in the African Diaspora. He has served as a book and article reviewer for American Historical Review, Hispanic American Historical Review, The Americas, The Journal of African American Studies, Latin American Research Review, and many others. Currently, de la Torre has embarked on a study of the coexistence of interracial experiences and racist ideas in Matanzas (Cuba) in the realms of labor, leisure, and disease. De la Torre remains engaged in a permanent dialogue with scholars and activists from the United States, Brazil, Cuba, and Europe, and enjoys surprising his students with the unexpected features of race relations in Latin America.
Selected Publications
De la Torre, Oscar. The People of the River: Nature and Identity in Black Amazonia, 1835-1945. Chapel Hill, NC: University of North Carolina Press, 2018.
De la Torre, Oscar. "Places of Memory and Time Slips: Narratives of the 'Good Master' and the History of Brazilian Slavery." Oral History Review 44, no. 2 (September 2017): 237-59.
De la Torre, Oscar. "'Are They Really Quilombos?' Black Peasants, Politics, and the Meaning of Quilombo in Present-day Brazil." Ofo: Journal of Trans-Atlantic Studies 3, no. 1 & 2 (June/December 2013): 97-118.
De la Torre, Oscar. "'The Land is Ours and We Are Free to Do All that We Want': Quilombos and Black Protest in Amazonia, Brazil, 1917-1929." The Latin Americanist 56, no. 4 (2012): 33-56.
Return to current fellows