Molly Todd (NHC Fellow, 2022–23)
Project Title
Pictures of Conscience: Central American Refugees and International Human Rights Campaigns, 1979–2019
Frank H. Kenan Fellowship, 2022–23
Associate Professor of Latin American History, Montana State University
Email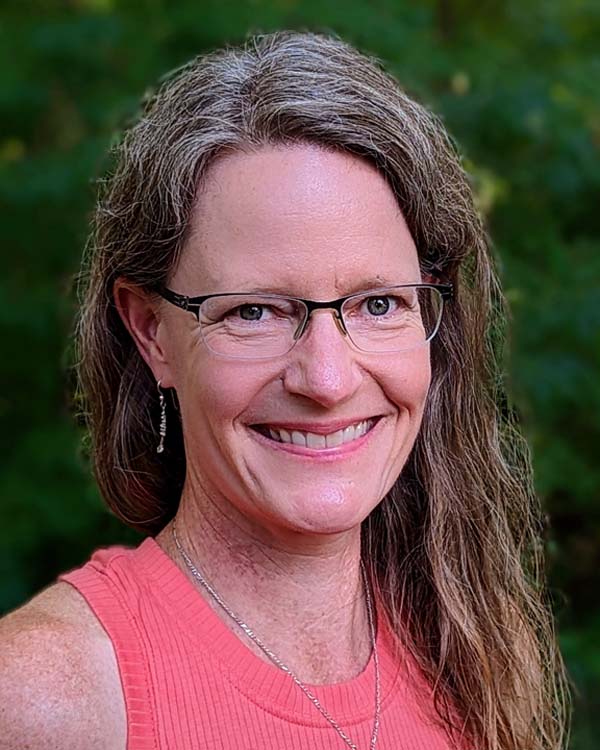 Molly Todd is a historian specializing in cold war-era Central America, refugee experiences, historical memory, and transnational human rights and solidarity movements. Her publications include two El Salvador-focused monographs, listed below; the textbook Undergraduate Research in History: A Guide for Students (2022); and multiple book chapters and articles. Her research has been supported by a Public Engagement Fellowship from the Whiting Foundation for the Humanities, as well as Fulbright and Mellon-Sawyer fellowships. Todd is associate professor at Montana State University, where she coordinates the Public History Lab and teaches courses on Latin American history and historical methods.
While in residence at the National Humanities Center, Todd will advance her book project on "pictures of conscience"—embroideries, drawings, photographs, and other art from Salvadoran refugee camps. Based on a remarkable private archive and oral history interviews, this study reveals the dynamics of grassroots cultural production in "stateless" spaces and the important work that art does in global human rights networks.
Selected Publications
Todd, Molly. Long Journey to Justice: El Salvador, the United States, and Struggles against Empire. Critical Human Rights. Madison: University of Wisconsin Press, 2021.
Todd, Molly, and Jacey Anderson. "El retorno de las historias exiliadas: Talleres de memoria histórica en Chalatenango y Cuscatlán." Realidad: Revista de Ciencias Sociales y Humanidades 153 Memoria histórica del conflicto político-militar de El Salvador (June 2019): 93–121.
Todd, Molly. "The Paradox of Transamerican Solidarity: Gender, Race, and Representation in the Guatemalan Refugee Camps of Mexico, 1980–1990." Journal of Cold War Studies 19, no. 4 (Fall 2017): 74–112.
Todd, Molly. "'We Were Part of the Revolutionary Movement There': Wisconsin Peace Progressives and Solidarity with El Salvador in the Reagan Era." Journal of Civil and Human Rights 3, no. 1 (Spring/Summer 2017): 1–56.
Todd, Molly. Beyond Displacement: Campesinos, Refugees and Collective Action in the Salvadoran Civil War. Critical Human Rights. Madison: University of Wisconsin Press, 2010.
Return to current fellows