Mohsen Kadivar, 2019–2020
Islamic Theocracy in the Secular Age
Duke Endowment Fellowship, 2019-20
Professor of Islamic studies and Philosophy, Research Professor of Religious Studies, Duke University
Return to All Fellows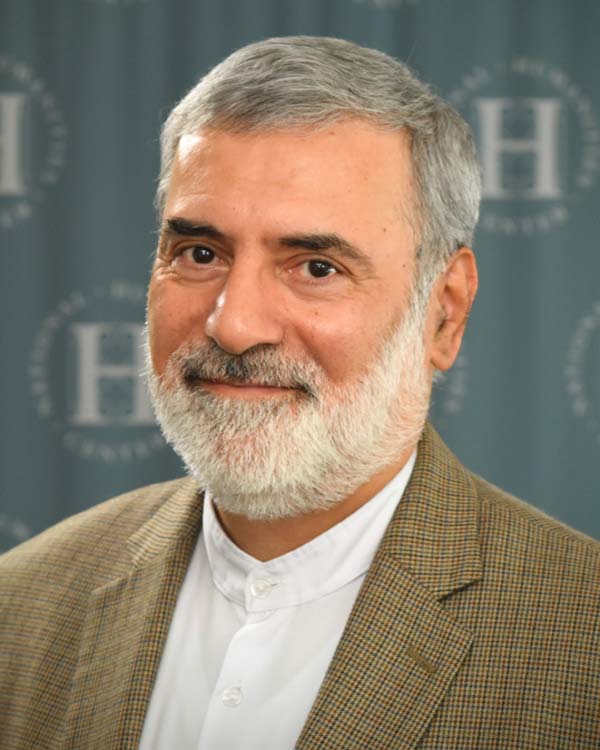 Mohsen Kadivar is a professor of Islamic studies and a theologian trained in Islamic seminaries in Iran, having earned the certificate of Ijtihad (the highest degree of Islamic studies) in Qom and received a PhD of Islamic Philosophy and theology from Tarbiat Modarres University in Tehran, Iran. His criticism of the Iranian regime led to his imprisonment (1999–2000), the banning of his publications, and finally to his exile from Iran in 2008. He is the author of dozens of books in Persian and Arabic (published in Tehran and Beirut).
Kadivar has been teaching at Duke University (Durham, NC) since 2009, first as visiting professor and since 2015 as research professor of religious studies. He was a visiting professor at Harvard Law School, University of Virginia, and University of North Carolina; and a global ethics fellow with the Carnegie Council, and research fellow with Wissenschaftskolleg (Institute for Advanced Study) in Berlin, Germany. His interests span both classical and modern Islamic thought with a special focus on Islamic philosophy, theology, law, ethics, Qur'anic studies and Shi'a political thought.
Visit his website at en.kadivar.com.
Selected Publications
Kadivar, Mohsen. Human Rights and Islam. Translated by Nikky Akhavan. Edinburgh: Edinburgh University Press, 2020. Forthcoming.
Kadivar, Mohsen. Blasphemy and Apostasy in Islam: Debates in Shi'a Jurisprudence. Translated by Hamid Mavani. Edinburgh: Edinburgh University Press, 2020. Forthcoming.
Kadivar, Mohsen. "Islam and Democracy: Perspectives from Reformist and Traditional Islam." In The Politics of Islamism: Diverging Visions and Trajectories, edited by John L. Esposito, Lily Zubaidah Rahim, and Naser Ghobadzadeh, 23-45. Switzerland: Palgrave Macmillan, 2018.
Kadivar, Mohsen. "Revisiting Women's Rights in Islam: 'Egalitarian Justice' in lieu of 'Deserts-based Justice'." In Gender and Equality in Muslim Family Law: Justice and Ethics in the Islamic Legal Tradition, edited by Ziba Mir-Hosseini, Lena Larsen, Christian Moe, and Kari Vogt, 213-234. London: I B Tauris, 2013.
Kadivar, Mohsen. "From Traditional Islam to Islam as an end in itself." Die Welt des Islams International Journal for the Study of Modern Islam 51 (2011): 459-84.