Michael Johnston, 2020–21
The Reading Nation in the Age of Chaucer: English Books, 1350–1500
Kent R. Mullikin Fellowship, 2020-21
Associate Professor of English, Purdue University
Return to All Fellows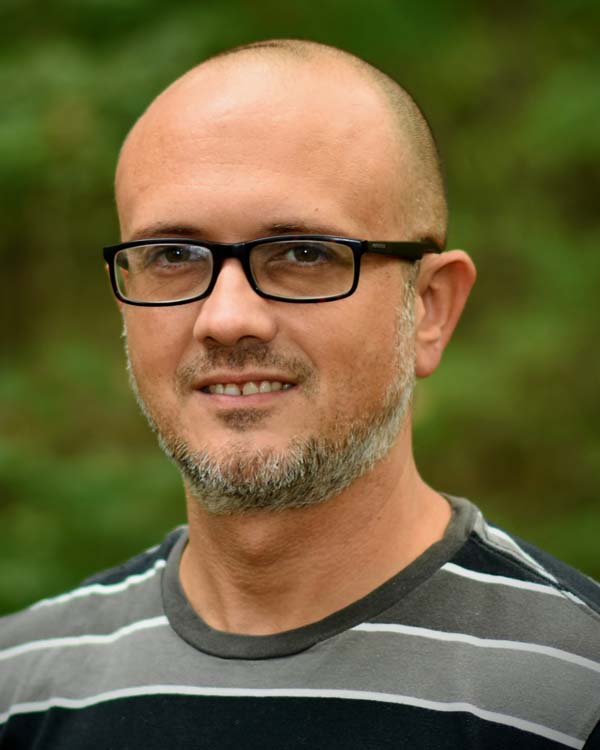 Michael Johnston is associate professor of English at Purdue University (West Lafayette, Indiana), specializing in the history of the book in late medieval England. His current project, entitled The Reading Nation in the Age of Chaucer: Middle English Books, 1350–1500, examines the production and circulation of literary texts in England from 1350 to 1500. He also has recently published two articles on the biography of the poet William Langland. At Purdue, he regularly teaches courses in British literature and the history of the English language, and he is also active in Purdue's chapter of the American Association of University Professors.
When not thinking, reading, or writing about medieval England, he enjoys reading fiction (recent favorites include Marilynne Robinson, Kazuo Ishiguro, Sally Rooney, and George Saunders) and the occasional bit of poetry (Kenneth Patchen, John Milton, and Gerard Manley Hopkins). He will drop anything to have a spirited discussion about politics, history, philosophy, beer, religion, sports, pop culture, or literature. His spirit animal is Larry David. He and his wife, Leslie, live in Lafayette, Indiana.
Selected Publications
Johnston, Michael. "Copying and Reading The Prick of Conscience in Late Medieval England." Speculum 95, no. 3 (July 2020): 742-801.
Johnston, Michael. "The Household and Literary Production in England, 1350–1500." In The Elite Household in England, 1100–1550, edited by C. M. Wooldgar, 93-109. Donington, UK: Shaun Tyas, 2018.
Johnston, Michael. "William Langland and John Ball." The Yearbook of Langland Studies 30 (2016): 29-74.
Johnston, Michael, and Michael Van Dussen, eds. The Medieval Manuscript Book: Cultural Approaches. Cambridge, UK: Cambridge University Press, 2015.
Johnston, Michael. Romance and the Gentry in Late Medieval England. Oxford, UK: Oxford University Press, 2014.