Project Title:
Blacks in Arabic Sources: An Intellectual History of Africanism in the Arab World
Duke Endowment Fellowship, 2021-22
Associate Professor of the Practice of Asian and Middle Eastern Studies & International Comparative Studies, Duke University
Email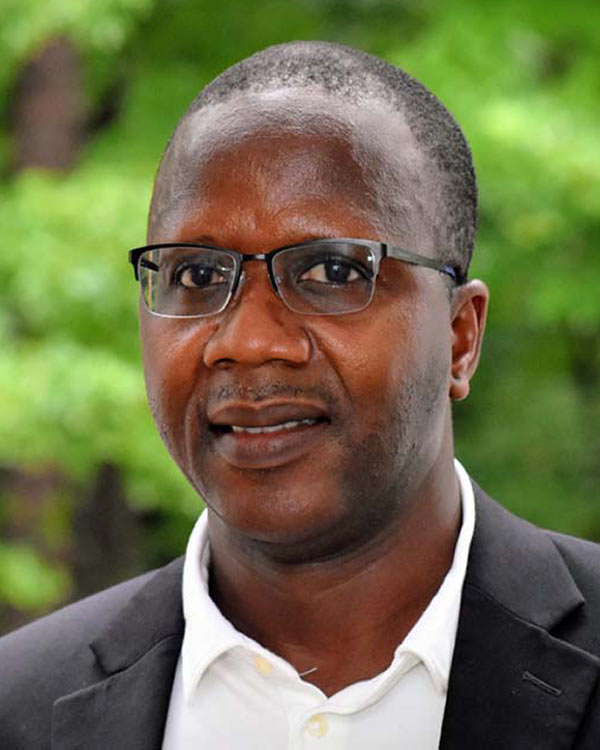 Mbaye Lo is associate professor of the practice of Asian and Middle Eastern studies and international comparative studies at Duke University. Originally from Senegal, Lo completed his undergraduate and graduate training in classical Arabic language and literature at the International University of Africa, Khartoum and Khartoum International Institute for Arabic Language, Sudan. He also received an MA in American history from Cleveland State University where he also earned his PhD from from the Maxine Goodman Levin College of Urban Affairs with a dissertation on Re-inventing Civil Society-Based Governance in Africa: Theories and Practices.
Lo is a recipient of a visiting scholar award from the Institut des Mondes Africains, École des Hautes études en Sciences Sociales in Paris; a Duke Engage Program Director award; a faculty fellowship from the Center for Instructional Technology; Blue Devil of the Week on "encouraging global Partnerships," a Duke Global Education Office Program Director Leadership Award; an Alumni Distinguished Undergraduate Teaching Award (ADUTA) from Duke University; and a fellowship from the Luce/ACLS Program in Religion, Journalism and International Affairs. He is the founding director of DukeEngage Egypt (2008-2013) and currently serves as director of Duke in the Arab World academic programs.
Lo is the author and editor of nine books in both English and Arabic that examine the intersection of intellectual and social discourse of Arabic/Islamic and African cultures. He has written widely on political Islam, Arabic literary traditions in West Africa, and ideas of civil society and governance. His current NHC project, on an intellectual history of anti-Blackness in the Arab world, interrogates Arabic discourse (emphasis on literature, history, religious texts, and Arab popular culture) to uncover the trajectory and manifestations of anti-Black attitudes from pre-Islamic Arabia to the twentieth century. He is also coauthoring, with Carl Ernst, a monograph on "I Cannot Write My Life": Islam, Arabic, and Slavery in Omar ibn Said's America (University of North Carolina Press).
Selected Publications
Lo, Mbaye, ""I Can't Breathe" is About Ethics, Not Politics". Duke Medium, June 18, 2020.
Lo, Mbaye, and Carl W. Ernst. "A 1850's Photographic Portrait of Omar Ibn Said: The Eloquence of Resilience." The Muslim World 110, no. 3 (2020): 428-50.
Lo, Mbaye. "Black Africans in Arabic Sources: A Critical Assessment of Method and Rhetoric." In The Palgrave Handbook of Islam in Africa, edited by Fallou Ngom, Mustapha H. Kurfi, and Toyin Falola, 401-38. Cham, Switzerland: Palgrave Macmillan, 2020.
Lo, Mbaye, ed. The Arabic Classroom: Context, Text and Learners. Abingdon, Oxon, UK: Routledge, 2019.
Lo, Mbaye. Political Islam, Justice and Governance. Cham, Switzerland: Palgrave Macmillan, 2019.
Lo, Mbaye, and Muhammed Haron, eds. Muslim Institutions of Higher Education in Postcolonial Africa. New York: Palgrave Macmillan, 2016.
Return to current fellows