Item: Lists and the Poetics of Reckoning in Late Medieval England
NEH Fellowship; Rockefeller Foundation Fellowship, 2019-20
Associate Professor of English, New York University
Return to All Fellows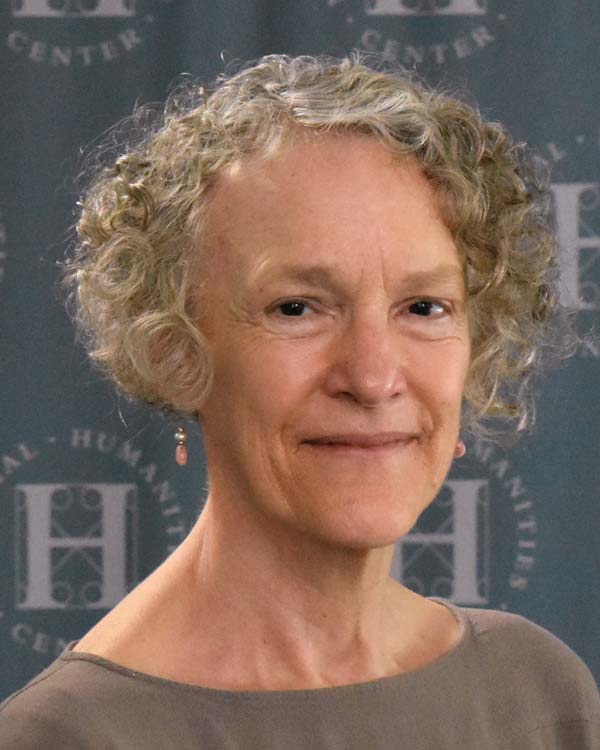 Martha Rust works in the literary-historical period of the Middle Ages, focusing on late-medieval manuscript culture: that network of beliefs and practices—devotional, pedagogical, economic, technological, agricultural, among others—that constituted the milieu of medieval book production and use. The broader interests she brings to her study of this field include memory studies, picture theory, evolutionary psychology, cognitive science and the history of writing. Her first book, Imaginary Worlds in Medieval Books: Exploring the Manuscript Matrix, demonstrates the interpretive power of conceptualizing the medieval manuscript as a virtual realm, one that is called forth by a reader's engagement with a book's play of picture and text. In her current book project, Lists and the Poetics of Reckoning in Middle English Culture, Rust seeks to develop a theory of a written list as a device that functions within three signifying domains: the domains of words, of pictures and images, and of things. The book is under contract to be published in the Peter Lang series Medieval Interventions: New Light on Traditional Thinking, edited by Stephen G. Nichols.
Recognizing the ubiquity and persistent appeal of lists in contemporary culture, Rust had the idea in 2017 of launching a blog on the topic of lists. A collaborative effort involving Rust and two fellow listophiles, the blog Listology: exploring lists in all their possibilities was launched in the spring of 2018. The blog aims to bring attention to the list as a verbal (and visual and sometimes thing-like) form worthy of study in its own right, and in so doing to promote the academic study of lists, which the blog editors propose to call "listology"—hence the blog's title.
Selected Publications
Rust, Martha, and Lawrence Poos. "Of Piers, Polltaxes and Parliament: Articulating Status and Occupation in Late Medieval England." Fragments: Interdisciplinary Approaches to the Study of Ancient and Medieval Pasts 5 (2017).
Rust, Martha. "'Qui bien aime a tarde oblie': Lemmata and Lists in the Parliament of Fowls." In Chaucer: Visual Approaches, edited by David Rubin, and Susanna Fein, 195-217. College Park: Pennsylvania State University Press, 2016.
Rust, Martha. "The Arma Christi and the Ethics of Reckoning." In The Arma Christi in Medieval and Early Modern Material Culture, edited by Lisa H. Cooper, and Andrea Denny-Brown, 143-69. Burlington VT: Ashgate, 2013.
Rust, Martha. "'Lymned to his awne vse': The Illuminated Realm of John Lacy, Book Artisan and Anchorite, in Oxford, St. John's College Library MS 94." In Scraped, Stroked, and Bound: Materially Engaged Readings of Medieval Manuscripts, edited by Jonathan Wilcox, 201-23. Turnhout: Brepols, 2013.
Rust, Martha. Imaginary Worlds in Medieval Books: Exploring the Manuscript Matrix. New York: Palgrave MacMillan, 2007.