Martha M. F. Kelly (NHC Fellow, 2022–23)
Project Title
How to Be a Russian Icon: The Post-Soviet Public Life of Poet Olga Sedakova
Trustees' Fellowship, 2022–23
Associate Professor of Russian Studies, University of Missouri
Email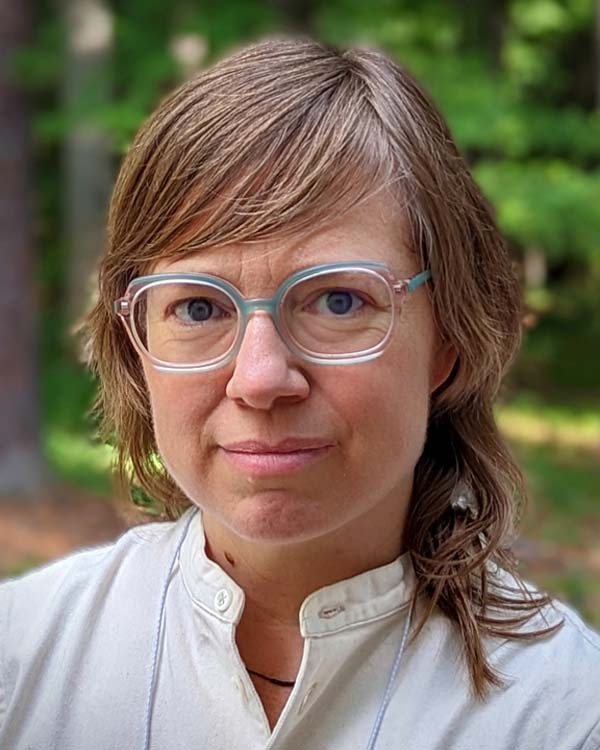 Martha M. F. Kelly is associate professor of Russian at the University of Missouri in the School of Languages, Literatures, and Cultures. She is a scholar of poetry, religion and society, with one foot in modernism and another in contemporary Russian-language poetry. Her first monograph Unorthodox Beauty: Russian Modernism and its New Religious Aesthetic (Northwestern University Press, 2016) shows how poets negotiated Russia's relation to modernity through re-envisioning traditional religion in their own work. She is at work on a second monograph on contemporary Russian poet, scholar, essayist, and translator Olga Sedakova (b. 1949), and on her role in Russian public life. Focusing on Sedakova's interventions in the post-Soviet era, Kelly proposes an alternative politics grounded in Sedakova's evolving poetics of friendship. The working title for this project is How to Be a Russian Icon: The Post-Soviet Public Life of Poet Olga Sedakova.
Kelly is also increasingly active in poetry translation. Her translations have been published in the LA Review of Books (Sedakova and Boris Khersonsky), LitHub, Poetry Daily, and Two Lines (in collaboration with her students!).
Selected Publications
Kelly, Martha M. F. "Furor Liturgicus: The Religious Concerns of Russian Poetry." In Oxford Handbook of Russian Religious Thought, edited by George Pattison, Caryl Emerson, and Randall Poole, 396–411. Oxford, UK: Oxford University Press, 2020.
Kelly, Martha M. F. "'Learning to Decolonize' Symposium: Working towards Equity in Slavic Language and Literature Programs: Experiences from the United States." Slavic and East European Journal 64, no. 4 (Winter 2020): 598–600.
Kelly, Martha M. F. "The Art of Change: Adaptation and the Apophatic Tradition in Sedakova's Chinese Journey." In The Poetry and Poetics of Olga Sedakova: Origins, Philosophies, Points of Contention, edited by Stephanie Sandler, Maria Khotimsky, Margarita Krimmel, and Oleg Novikov, 165–90. Madison: University of Wisconsin Press, 2019.
Kelly, Martha M. F. Unorthodox Beauty: Russian Modernism and Its New Religious Aesthetic. Evanston, IL: Northwestern University Press, 2016.
Forrester, Sibelan E. S., and Martha M. F. Kelly, eds. Russian Silver Age Poetry: Texts and Contexts. Brighton, MA: Academic Studies Press, 2015.
Return to current fellows