Kiu-wai Chu (NHC Fellow, 2022–23)
Project Title
Chinese Eco-Images in The Planetary Age: The Multispecies World of Humans, Animals, and Plants
Luce East Asia Fellowship, 2022–23
Assistant Professor of Chinese Studies and Environmental Humanities, Nanyang Technological University, Singapore
Email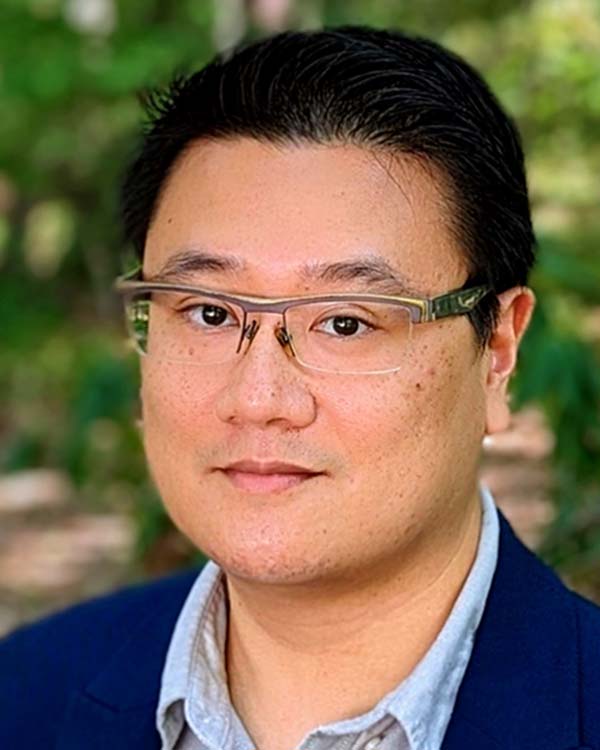 Kiu-wai Chu is assistant professor in environmental humanities and Chinese studies at Nanyang Technological University, Singapore. He earned his PhD in comparative literature at The University of Hong Kong, and has degrees from SOAS University of London and the University of Cambridge, and postdoctoral fellowships at the University of Zurich and Western Sydney University.
He is an Executive Councillor of the Association for the Study of Literature and Environment (ASLE-US), and Living Lexicon editor of the open-access journal Environmental Humanities (Duke University Press). His research focuses on environmental humanities, ecocriticism, and contemporary cinema and visual art in Asia. His work has appeared in Transnational Ecocinema; Oxford Bibliographies; Journal of Chinese Cinemas; Asian Cinema; Chinese Environmental Humanities; photographies; Screen; and elsewhere.
Selected Publications
Chu, Kiu-wai. "Screening Vulnerability in the Anthropocene: Island of The Hungry Ghosts and the Eco-Ethics of Refugee Cinema." Screen 62, no. 4 (Winter 2021): 577–85.
Chu, Kiu-wai. "Ruptured Shanshui: Composite Landscape Photography from Lang Jingshan to Yang Yongliang." Photographies 14, no. 1 Photography in Asia (2021): 3–14.
Chu, Kiu-wai. "Worms in the Anthropocene: The Multispecies World in Xu Bing's Silkworm Series." In Chinese Environmental Humanities: Environing at the Margins, edited by Chia-ju Chang, 143–66. Palgrave Macmillan. 2019.
Chu, Kiu-wai. "Screening Environmental Challenges in China: Three Modes of Ecocinema." Journal of Chinese Governance 2, no. 4 Environmental Governance in China (2017): 437–59.
Chu, Kiu-wai. "Constructing Ruins: New Urban Aesthetics in Chinese Art and Cinema." In Modern Art Asia: Papers on Modern and Contemporary Asian Art, edited by Majella Munro, 191–212. Cambridge, UK: Enzo Arts and Publishing, 2012.
Return to current fellows