Kelly S. McDonough, 2021–22
Indigenous Science and Technologies: Nahuas and the World around Them
Founders' Fellowship; Frank H. Kenan Fellowship, 2021-22
Associate Professor, Department of Spanish and Portuguese / Program in Native American and Indigenous Studies, The University of Texas at Austin
Email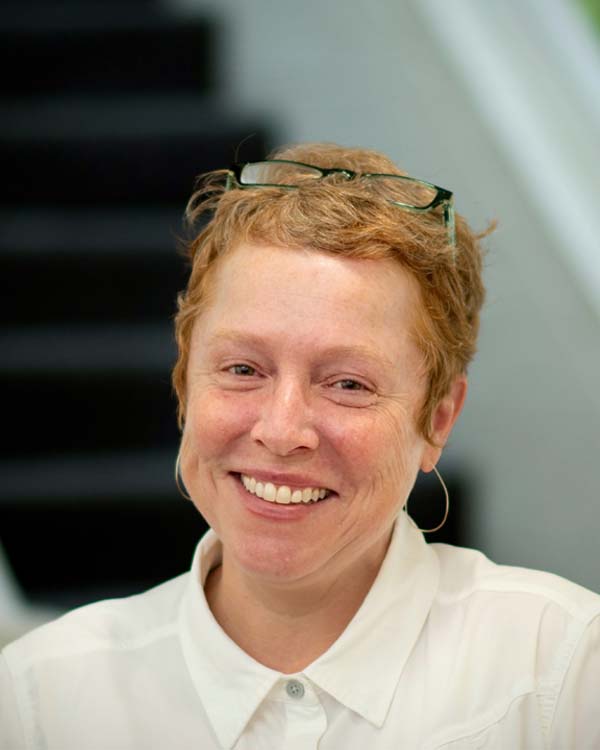 Kelly S. McDonough (Anishinaabe (White Earth Ojibwe) and Irish descent) is associate professor in the Department of Spanish & Portuguese, Program in Native American and Indigenous Studies at The University of Texas at Austin, as well as coeditor of the award-winning Native American and Indigenous Studies journal. In her first book, The Learned Ones: Nahua Intellectuals in Postconquest Mexico, McDonough presented case studies drawn from the past 500 years to show various forms of Nahua intellectual production in order to systematically debunk the erroneous racialized discourse that refused to see Nahuas as intellectuals. In her current book project, Indigenous Science and Technologies of Mexico Past and Present: Nahuas and the World Around Them, McDonough places Nahua peoples of colonial and contemporary Mexico squarely within the realm of science and technologies. Drawing from critical Indigenous studies, ethnohistory, literary and cultural studies, and anthropology, she combines archival research and ethnography with discourse analysis of alphabetic, visual, and sonic texts in Nahuatl, Spanish, and Latin. A focus on natural resource engagement and communicative technologies demonstrates how these overlooked scientific and technological knowledges can assist in a deeper understanding Nahua culture past and present, as well as the entangled local and global histories in which they were and are vital actors. Additionally, this research shows how attention to non-dominant culture science and technologies can help develop creative solutions to the increasingly complex problems in our interdependent present and future.
In addition to the book project, McDonough is involved in two digital humanities projects. The first is the digitization of the Fondo Real de Cholula judicial archive in Mexico, funded by a Mellon Foundation grant entitled "Cultivating a Latin American Post-Custodial Archival Praxis." Containing the judicial proceedings of Cholula from the 1550s through the late nineteenth century, the importance of this archive lies in the fact that Cholula is one of only nine ciudades de indios (Cities of Indians), each of which enjoyed a unique political and juridical relationship with the king of Spain. None of the colonial period judicial archives of the other nine ciudades de indios survived the Mexican Revolution. Thus, the materials in the Fondo Real de Cholula promise an unprecedented view of how Indigenous justice was understood and implemented over three centuries in this unique context. The second project, entitled "Unlocking the Colonial Archive: Harnessing Artificial Intelligence for Indigenous and Spanish American Historical Collections" is funded by a grant from the National Endowment for the Humanities New Directions for Digital Scholarship in Cultural Institutions initiative. This is a collaborative project that brings together resources and scholars from the LLILAS Benson Latin American Studies and Collections at The University of Texas at Austin, the Digital Humanities Hub at Lancaster University, and Liverpool John Moores University (the latter two in the United Kingdom). Promising game-changing innovations, the team is developing artificial intelligence (AI) tools to improve access to Indigenous and Spanish colonial archives. The project aims to transform "unreadable" digitized Indigenous and Spanish colonial archives into data that will be accessible to a broad spectrum of researchers and the public.
Selected Publications
McDonough, Kelly S. "Intercultural (Mis)Translations: Colonial Static and 'Authorship' in the Florentine Codex and the relaciones geográficas of New Spain." In Companion for Colonial Latin American and Caribbean Studies (1492-1898), edited by Yolanda Martínez-San Miguel, and Santa Arias, 393-405. New York: Routledge, 2020.
McDonough, Kelly S. "Indigenous Technologies in the 1577 Relaciones geográficas of New Spain: Collective Land-Memory, Natural Resources, and Herbal Medicine." Ethnohistory 66, no. 3 (2019): 465-87.
McDonough, Kelly S. "Indigenous Rememberings and Forgettings: 16th Century Nahua Letters and Petitions to the Spanish Crown." Native American and Indigenous Studies 5, no. 1 (2018): 69-99.
McDonough, Kelly S. "Plotting Indigenous Stories, Land, and People: Primordial Titles and Narrative Mapping in Colonial Mexico." The Journal for Early Modern Cultural Studies 17, no. 1 (2017): 1-30.
McDonough, Kelly S. The Learned Ones: Nahua Intellectuals in Postconquest Mexico. First Peoples: New Directions in Indigenous Studies Series. Tucson: University of Arizona Press, 2014.
Return to current fellows