Katherine Mellen Charron, 2019–2020
"Possibility Thinkers": Rural Black Power and Women's Liberation Politics after 1965
Founders' Fellowship; Josephus Daniels Fellowship of the Research Triangle Foundation, 2019-20
Associate Professor of History, North Carolina State University
Return to All Fellows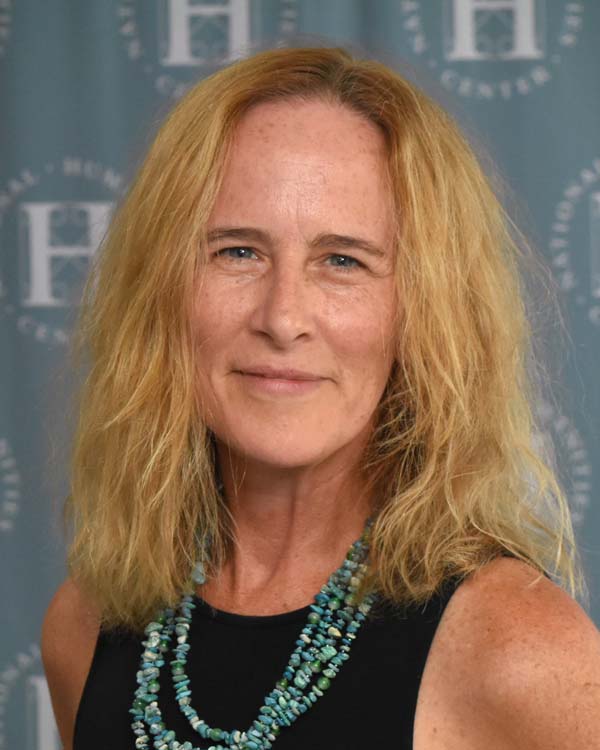 Katherine Mellen Charron is a native of North Carolina and a proud product of its public schools. She earned her BA in literature, summa cum laude, from the University of North Carolina–Asheville; her MA in African-American studies from the University of Wisconsin–Madison; and her PhD in history from Yale University.
Charron is the author of the award-winning Freedom's Teacher: The Life of Septima Clark, as well as several articles and digital history projects, and is the co-editor of William Henry Singleton's Recollections of My Slavery Days. Her teaching and research interests include 20th century U.S., African American, southern, and women's and gender history. Her current project focuses on Evangeline Grant Redding Briley and a network of activists in rural northeastern North Carolina to illuminate how they conceptualized and deployed Black Power and women's liberation politics in their efforts to affirm community identity and in pursuit of justice and economic self-determination.
Selected Publications
Charron, Katherine Mellen, and Cherisse Jones-Branch. "'We Who Believe in Freedom Cannot Rest': The Civil Rights Movement." In Rewriting Southern History, edited by Lorri Glover, and Craig Thompson Friend. Baton Rouge: Louisiana State University Press, 2020. Forthcoming.
Charron, Katherine Mellen. "Remembering Individuals, Remembering Communities: Septima P. Clark and Public History in Charleston, South Carolina." In collaboration with the Lowcountry Digital History Initiative, College of Charleston. Published February 1, 2017.
Charron, Katherine Mellen. "Jim Crow Segregation: The Difficult and Anti-Democratic Work of White Supremacy." Beyond the Textbook. National Educational Clearinghouse, Summer 2011.
Charron, Katherine Mellen. Freedom's Teacher: The Life of Septima Clark. Chapel Hill: University of North Carolina Press, 2009.
Charron, Katherine Mellen, and David S. Cecelski, eds. Recollections of My Slavery Days by William Henry Singleton. Raleigh: North Carolina Division of Archives and History, 1999.