Global Eisenstein: Immersion in Nature, Art, and the World
Carl and Lily Pforzheimer Foundation Fellowship, 2020-21
Professor of History, University of Texas at Austin
Return to All Fellows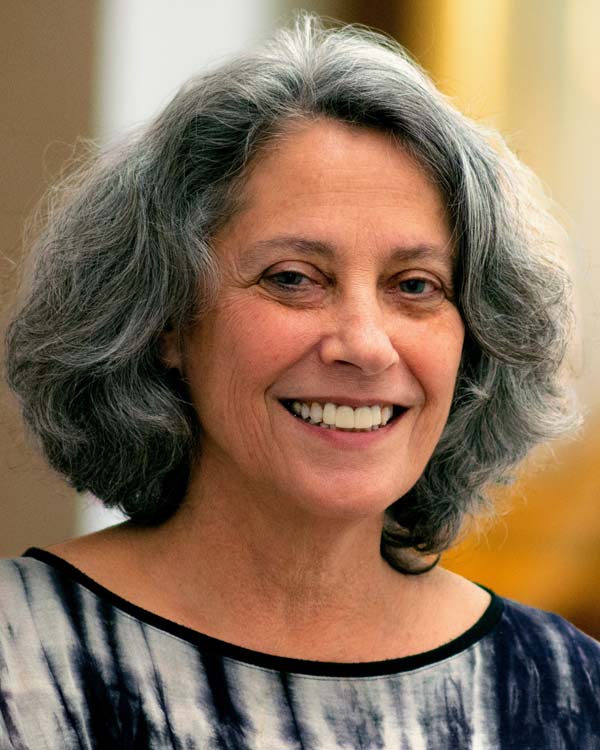 Joan Neuberger is professor of history at The University of Texas at Austin. She studied Russian literature at Grinnell College (BA, 1975) and Russian history at Stanford University (PhD, 1985); she was an exchange student in Leningrad in 1975 and 1979–1980 and has returned to Russia and its environs almost every summer since 1987. Trained as a social and cultural historian of Imperial (pre-revolutionary) Russia, Neuberger studies modern Russian culture in social and political context, with a focus on the politics of the arts. A life-long love of movies and her discovery of Sergei Eisenstein's archive in the 1990s shifted her main focus to cinema, visuality, data visualization, and visual evidence in history. Her current research examines the great Russian/Soviet film maker Sergei Eisenstein in the transnational cultural and political spheres in which he situated his writing and drawing as well as his film making. The goal of this project is to show how his thinking about nature and place informed his socialist politics and his cinematic innovation.
Neuberger has received fellowships from IREX, the Kennan Institute for Advanced Russian Studies, the National Council for Eurasian and East European Research, the American Council of Learned Societies, the National Endowment for the Humanities, and the National Humanities Center. As the founding editor of the award-winning public history website, Not Even Past, and cofounder of the podcast 15 Minute History, Neuberger has worked to make professional scholarship accessible to the public. In 2018, she received the American Historical Association's Herbert Feis Award for Distinguished Contributions to Public History.
Selected Publications
Neuberger, Joan. This Thing of Darkness: Eisenstein's Ivan the Terrible in Stalin's Russia. Ithaca, NY: Cornell University Press, 2019.
Neuberger, Joan, and Antonio Somaini, eds. The Flying Carpet: Studies on Eisenstein and Russian Cinema in Honor of Naum Kleiman. Milan: Mimésis International, 2017.
Neuberger, Joan. "Strange Circus: Eisenstein's Sex Drawings." Studies in Russian and Soviet Cinema 6, no. 1 (2012): 5-52.
Kivelson, Valerie A., and Joan Neuberger. Picturing Russia: Explorations in Visual Culture. New Haven, CT: Yale University Press, 2008.