Project Title:
Nuclear Decolonizations
Ruth W. and A. Morris Williams, Jr. Fellowship, 2021-22
Assistant Professor of English, George Mason University
Email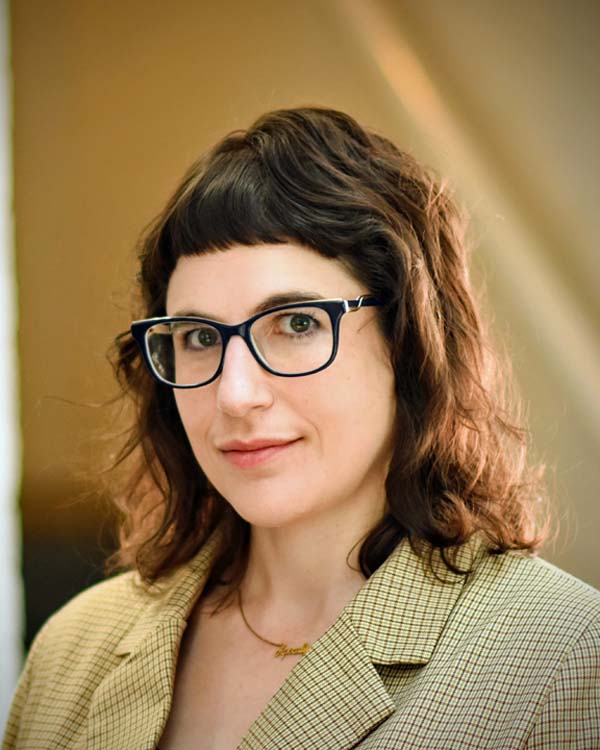 Jessica Hurley (she/they) is assistant professor of English at George Mason University and the author of Infrastructures of Apocalypse: American Literature and the Nuclear Complex (University of Minnesota Press, 2020). After receiving her PhD from the University of Pennsylvania, she was a Harper-Schmidt Fellow in the Society of Fellows at the University of Chicago for four years before taking up her position at George Mason University. Her work has appeared in symplokē, Mediations, Comparative Literature Studies, Commonwealth Essays and Studies, American Literature, Extrapolation, Frame, The Faulkner Journal, and the edited collection The Silence of Fallout: Nuclear Criticism in a Post-Cold War World, and been recognized by the Don D. Walker Prize in Western Literature, the 1921 Prize in American Literature, and the Jim Hinkle Memorial Prize. In 2018 she coedited a special issue of ASAP/Journal titled Apocalypse, and her next editorial project, a joint special issue of American Literature and Resilience titled The Infrastructure of Emergency, will be published in the fall of 2021.
Broadly, Hurley works at the intersection of cultural studies, science and technology studies, the environmental humanities, and critical theories of race, indigeneity, disability, gender, and sexuality. Her research focuses on the cultural narratives that shape American nuclearization and how subaltern artists and activists use aesthetic form to theorize and oppose it. In her current book project, Nuclear Decolonizations, Hurley extends her work on cultural struggles around nuclearization in the U.S. to the transnational scale. This project analyzes the global manifestations of the U.S. nuclear complex – from power plants to uranium mines to testing sites – as contact zones between American nuclearism and Indigenous communities, revealing a complex and multidirectional relationship in which the U.S. is reshaped by its nuclear experiences abroad even as sites in India, South Africa, Oceania, and Native North America are transformed by their contact with American nuclear technologies. Nuclear Decolonizations shows how nuclearization has impacted the decolonization imaginary in four key sites and how writers and activists in the Global South have both represented the imperial violence of the nuclear complex and used fiction, poetry, film, and performance to theorize alternatives to it.
Selected Publications
Hurley, Jessica. Infrastructures of Apocalypse: American Literature and the Nuclear Complex. Minneapolis: University of Minnesota Press, 2020.
Hurley, Jessica. "Infrastructure Beyond Control: Clowning the Nuclear Age." symplokē 28, no. 1-2 (Fall 2020): 101-16.
Hurley, Jessica. "Complicity, for the Time Being: Nuclear Entanglements from Atoms for Peace to Fukushima." Comparative Literature Studies 56, no. 4 (Fall 2019): 750-68.
Hurley, Jessica. "The Nuclear Uncanny in Oceania." Commonwealth Essays and Studies 41, no. 1 (Autumn 2018): 95-105.
Hurley, Jessica. "Impossible Futures: Fictions of Risk in the Longue Durée." American Literature 89, no. 4 (December 2017): 761-89.
Return to current fellows