Language Crimes in the Digital Age
Luce East Asia Fellowship, 2020-21
Professor of Linguistics, School of English, The University of Hong Kong
Return to All Fellows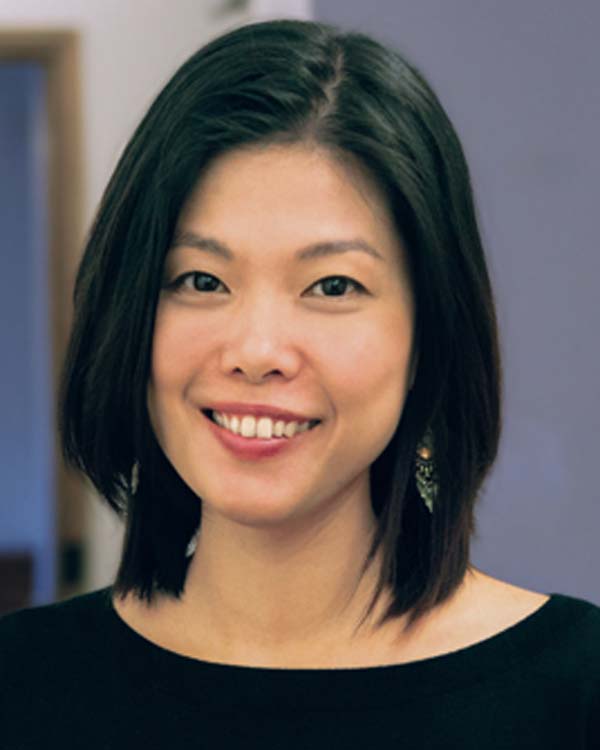 Janny HC Leung is professor of linguistics in the School of English, The University of Hong Kong. She obtained her MPhil and PhD in English and applied linguistics from the University of Cambridge, an LLB from the University of London, and an LLM from Yale Law School. She had been a visiting scholar at the Harvard Yenching Institute, Harvard University, as well as at the Faculty of Law of McGill University. She received the Outstanding Young Researcher Award from the University of Hong Kong in 2017–2018 and the Outstanding Teaching Award (Team) (as leader of the BA&LLB curriculum team) in 2018–2019. Between 2020 and 2022, she serves as an Overseas Distinguished Scholar for Central China Normal University.
Broadly speaking, her research has revolved around the study of meaning. Her first line of research, developed from her doctoral work, focuses on the mapping between meaning and linguistic form in the acquisition and processing of language, using a psycholinguistic approach and a quantitative methodology. She is a founding member of The University of Hong Kong School of English's Speech, Language and Cognition Laboratory. Her second and most current line of research lies in the emergent interdisciplinary area of language and law. She has published a monograph and a series of papers on challenges, ideologies and paradoxes in multilingual legal practice. She has also written about language rights, legal interpretation, unrepresented litigation, courtroom discourse, legal translation, and representations of law in the media. Her latest government-funded project deals with the evolution of law in the modern communication environment.
Selected Publications
Leung, Janny H.C. Shallow Equality and Symbolic Jurisprudence in Multilingual Legal Orders. New York: Oxford University Press, 2019.
Leung, Janny H.C., and Alan Durant, eds. Meaning and Power in the Language of Law. Cambridge, UK: Cambridge University Press, 2018.
Leung, Janny H.C. "Publicity Stunts, Power Play, and Information Warfare in Mediatised Public Confessions." Law and Humanities 11, no. 1 (2017): 82-101.
Durant, Alan, and Janny H.C. Leung. "Pragmatics in Legal Interpretation." In Routledge Handbook of Pragmatics, edited by Anne Barron, Yueguo Gu, and Gerard Steen, 535-49. London: Routledge, 2017.
Durant, Alan, and Janny H.C. Leung. Language and Law: A Resource Book for Students. New York: Routledge, 2016.