James A. van Dyke, 2019–2020
The Social Production of Otto Dix
Allen W. Clowes Fellowship, 2019-20
Associate Professor of Modern and Contemporary Art History, University of Missouri-Columbia
Return to All Fellows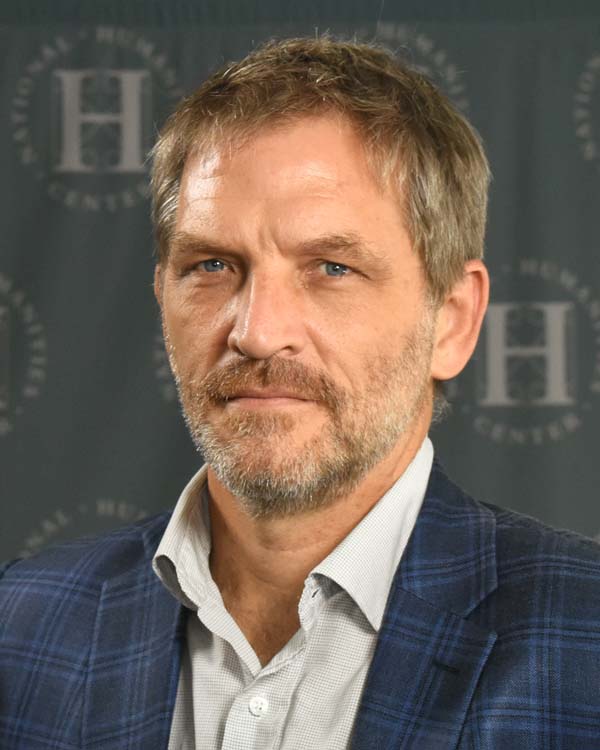 James van Dyke is associate professor of modern and contemporary art history in the School of Visual Studies at the University of Missouri. He received his PhD from Northwestern University in 1996 under the supervision of Otto Karl Werckmeister, worked in various capacities as a free-lance scholar and translator and adjunct university instructor in Germany until 2000, and taught at Reed College and Oberlin College for ten years prior to his arrival in Missouri in 2010. He has published extensively on twentieth-century German painting, with a particular focus on modern art and anti-democratic politics in the 1920s and 1930s. Articles on Franz Radziwill, Otto Dix, Ernst Barlach, Paul Klee, and others have appeared in the Oxford Art Journal, German Studies Review, and numerous anthologies and exhibition catalogues. His first book, Franz Radziwill and the Contradictions of German Art History, 1919-1945, was published by the University of Michigan Press in 2010. Aside from his second book, The Social Production of Otto Dix, other projects in development are a study of the effects of a three-year encounter (between 1914 and 1917) with members of Germany's gay community on the work of the German Expressionist Ernst Ludwig Kirchner, an account of artists' welfare in the Weimar Republic, and a book tentatively entitled The Challenge of Nazi Art, which will address the difficulties posed to the discipline of art history by material that cannot be appreciated.
In addition to writing, research, and teaching, van Dyke serves as President of the Historians of German, Scandinavian, and Central European Art and Architecture (an affiliated society of the College Art Association), as the Reviews Editor of The Art Bulletin, and as a member of the national selection committee in New York for DAAD study scholarships and pre-dissertation fellowships.
Selected Publications
Van Dyke, James A. Franz Radziwill and the Contradictions of German Art History, 1919–45. Social History, Popular Culture, and Politics in Germany. Ann Arbor: University of Michigan Press, 2011.
Van Dyke, James A. "On the Possibility of Resistance in Two Silverpoints by Otto Dix." In Art and Resistance in Germany, edited by Deborah Ascher Barnstone and Elizabeth Otto, 151–72. New York: Bloomsbury, 2019.
Van Dyke, James A. "Radical Art History and the Art of Social Protest in Imperial Germany." In Protest and Social Reform in German Culture, 1871–1918, edited by Godela Weiss-Sussex and Charlotte Woodford, 15–35. Munich: Iudicium, 2015.
Van Dyke, James A. "Erasure and Jewishness in Otto Dix's Portrait of the Lawyer Hugo Simons." In ReNew Marxist Art History, edited by Warren Carter, Barnaby Haran, and Frederic J. Schwartz, 362–81. London: Art/Books, 2013.
Van Dyke, James A. "Torture and Masculinity in George Grosz's Interregnum." New German Critique 40, no. 2 (2013): 137–65.