Jacqueline Álvarez-Rosales, 2021–22
Discourses around the African Diaspora in Bolivia: From the Colonial Period to the Dawn of the National Life
Mellon-HBCU Fellowship, 2021-22
Associate Professor of Hispanic Studies, Spelman College
Email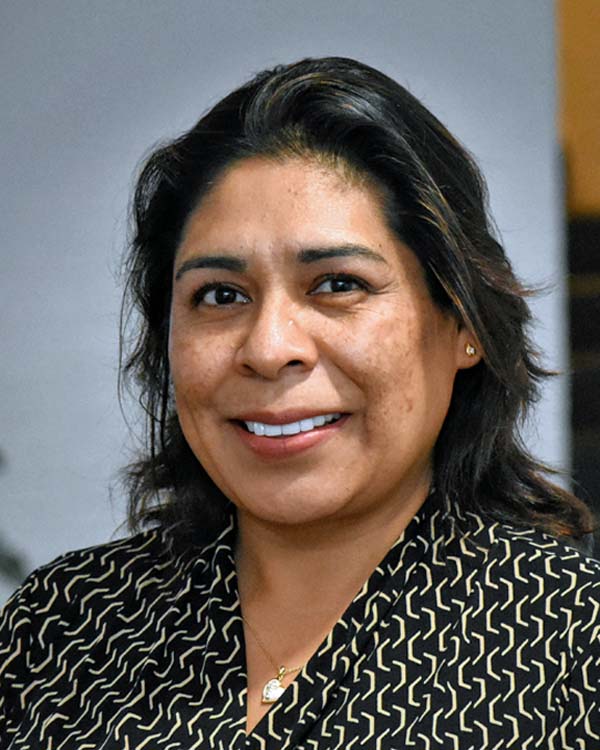 Jacqueline Álvarez-Rosales is associate professor and chair of the World Language and Literature Department at Spelman College. She teaches courses on the literature and culture of Hispanic America and Spanish language courses. She is also a member of the African Diaspora and the World program, and the Honors program.
Originally from Bolivia, Dr. Álvarez-Rosales studied journalism at the Universidad Mayor Real y Pontificia de San Francisco Xavier de Chuquisaca. She received her MA and PhD from the University of Nebraska-Lincoln and Vanderbilt University, respectively. She is currently working on a manuscript tentatively entitled Discourses around the African Diaspora in Bolivia: from the Colonial Period to the Dawn of the National Life. Her project, focused on the cultural manifestations and identity of Afro-descendants in Bolivia, analyzes letters, accounts, poetry, plays, and novels.
Selected Publications
Álvarez-Rosales, Jacqueline. "Transgresión e inversión en el discurso colonial. El sujeto colonial negro en el diario espiritual de la mística afroperuana Úrsula de Jesús (Perú, siglo XVII)." Revista Iberoamericana 84 no. 262 (2018): 103-18.
Álvarez-Rosales, Jacqueline. De la letra y sus agravios. La letra colonial y la formación de la alteridad afro-andina [s. XVI, XVII y XIX]. New York: Peter Lang Publishing Group, 2016.
Álvarez-Rosales, Jacqueline. "Subversión, ficción, inversión del orden colonial y ambivalencia discursiva en la Verdadera descripción y relación larga de la provincia y tierra de las Esmeraldas, de Miguel Cabello de Balboa." In Autores y Actores del mundo colonial: nuevos enfoques disciplinarios, edited by Veronica Salles-Reese, and Carmen Fernández-Salvador, 51-60. Washington, DC: Georgetown University, 2008.
Álvarez-Rosales, Jacqueline. "Formación de la alteridad afro-andina en el discurso legal del Alto Perú. Estudio del proceso criminal contra Francisco Ríos, alias el Quitacapas." Afro Hispanic Journal (Spring 2007): 9-31.
Álvarez-Rosales, Jacqueline. "Nación and narración: Representación de negros, mulatos y zambos en la novela boliviana decimonónica Juan de la Rosa." Bolivian Studies Journal 12 (2005): 34-47.
Return to current fellows