Harris Feinsod, 2019–2020
Into Steam: The Global Imaginaries of Maritime Modernism
Ruth W. and A. Morris Williams, Jr. Fellowship, 2019-20
Associate Professor of English and Comparative Literary Studies, Northwestern University
Return to All Fellows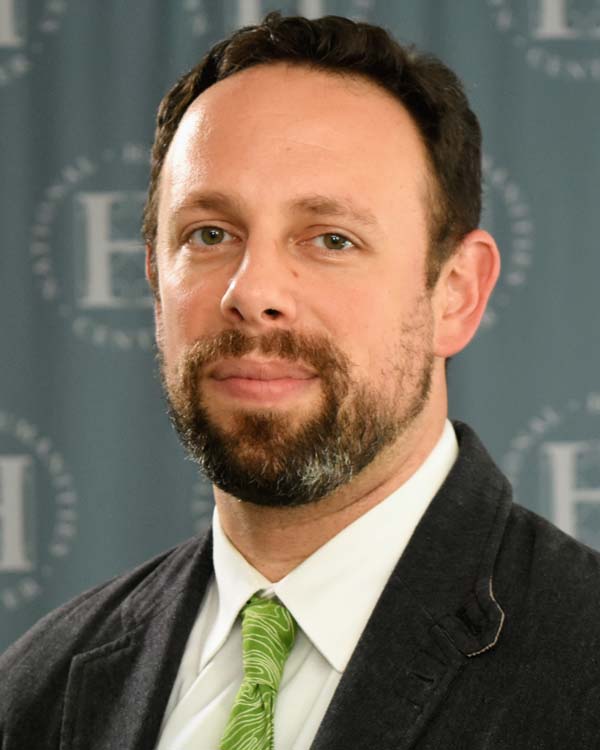 Harris Feinsod is associate professor of English and comparative literary studies at Northwestern University. His research focuses on the literature and culture of the Atlantic world since the late nineteenth century (especially modernism and its legacies in the U.S., Latin America, and Western Europe). He is the author of The Poetry of the Americas: From Good Neighbors to Countercultures (Oxford, 2017), the co-translator of Oliverio Girondo's Decals: Complete Early Poems (Open Letter, 2018), and the co-director of Open Door Archive, a digital repository for hemispheric print culture. He served as an assistant editor for the Princeton Encyclopedia of Poetry and Poetics: Fourth Edition (2012). Previously, his work has been supported by the Stanford Humanities Center, the Harry Ransom Center, and the University of Pittsburgh Humanities Center.
He is currently at work on a history of modernist world literature as viewed from its port cities and seaways, tentatively entitled Into Steam: The Global Imaginaries of Maritime Modernism. Essays related to this project have appeared in American Literary History, English Language Notes, Modernism/modernity, and n+1.
Selected Publications
Feinsod, Harris. "Canal Zone Modernism: Cendrars, Walrond and Stevens at the 'Suction Sea." English Language Notes 57, no. 1 Hydro-Criticism (2019): 116-28.
Girondo, Oliverio. Decals: Complete Early Poems. Translated by Rachel Galvin, and Harris Feinsod. Open Letter Literary Translations. Rochester, NY: University of Rochester Press, 2018.
Feinsod, Harris. "Death Ships: The Cruel Translations of the Interwar Maritime Novel." Modernism/Modernity Print Plus 3, no. 3 (September 2018).
Feinsod, Harris. The Poetry of the Americas: From Good Neighbors to Countercultures. New York: Oxford University Press, 2017.
Feinsod, Harris. "Vehicular Networks and the Modernist Seaways: Crane, Lorca, Novo, Hughes." American Literary History 27, no. 4 (2015): 683-716.