Harris Feinsod, 2019–2020
Project Title:
Into Steam: The Global Imaginaries of Maritime Modernism
Northwestern University
Return to All Fellows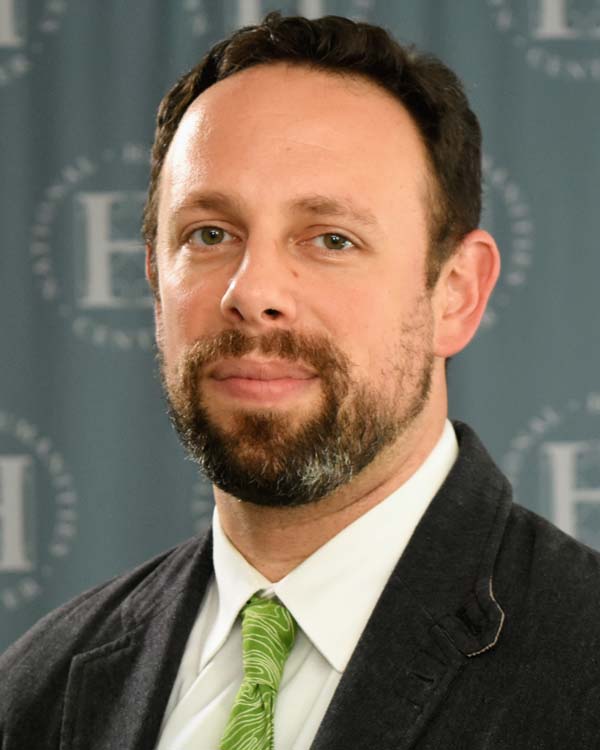 Fellowship Work Summary
Harris Feinsod (Ruth W. and A. Morris Williams, Jr. Fellow) drafted two chapters of his book project Into Steam: The Worlds of Maritime Modernism, and conducted primary research for three additional chapters. He also completed the article "World Poetry: Commonplaces of an Idea" for a special issue of Modern Language Quarterly on "Literary History after the Nation." An article "Postindustrial Waterfront Redevelopment and … Comparative Literary History?" is forthcoming in Comparative Literature's special issue on "Beaches and Ports," and a catalogue essay "Return to Goya No. 9," (on Enrique Chagoya) is forthcoming in Who Says, Who Shows, What Counts: Thinking About History with the Block's Collection (Northwestern University Press, 2020). Finally, he delivered the C.D. Wright Memorial Lecture at Brown University, which forms the seed of a new book project on contemporary poetry of the hemispheric Americas. Feinsod is associate professor of English and comparative literary studies at Northwestern University.