Bodies and/as Texts: Queer Representations in African Screens
STIAS Iso Lomso Fellowship, 2019-20
Associate Professor of French, University of Zimbabwe
Return to All Fellows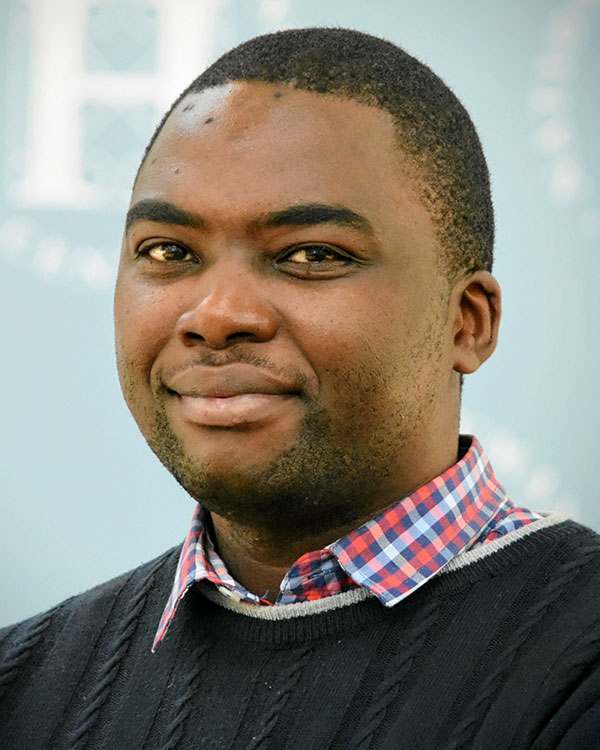 Gibson Ncube is an associate professor of French at the University of Zimbabwe. He is also a research fellow at the Stellenbosch Institute for Advanced Study (South Africa). He completed his PhD in French and Francophone literatures at Stellenbosch University in 2014. He has previously held postdoctoral fellowships at Stellenbosch University funded by the South African National Research Foundation (2015–2017) and the African Humanities Programme of the American Council for Learned Societies (2017–2018). Ncube is a Y1 rated researcher by the South African National Research Foundation. His research has primarily examined the importance of cultural products such as literature, film, and music in creating archives of non-normative sexualities in Africa.
His research interests are in queer and gender studies, comparative literatures as well as cultural studies. He has published in these domains. Gibson Ncube is the author of the book La sexualité queer au Maghreb à travers la littérature (Editions L'Harmattan, 2018). His latest research has been published in journals such as College Literature, Journal of Commonwealth Literatures, French Studies in Southern Africa, and the Journal of Homosexuality.
Selected Publications
Ncube, Gibson. "Self-Imposed Exile, Marginality, and Homosexuality in the Novels of Abdellah Taïa, Rachid O., and Eyet-Chékib Djaziri." Journal of Homosexuality (2019): 1–16.
Ncube, Gibson. La Sexualité Queer au Maghreb à Travers la Littérature. Paris: L'Harmattan, 2018.
Ncube, Gibson. "Entrapment and Dislocation: Migration and the Construction of 'Queer' Subjectivity in Contemporary North African Literary Narratives." In Postcolonial Subject in Transit: Migration, Borders, and Subjectivity in Contemporary African Diaspora Literature, edited by Delphine Fongang, 81–94. London: Lexington Books, 2018.
Ncube, Gibson. "Winter still for LGBTI Individuals in the Maghreb?" In Beyond the Arab Spring in North Africa, edited by Daniel Křížek, and Jan Záhořík, 67–82. London: Lexington Books, 2017.
Ncube, Gibson. "Troping Boyishness, Effeminacy, and Masculine Queer Virginity: Abdellah Taïa and Eyet-Chékib Djaziri." In Virgin Envy: The Cultural (In)Significance of the Hymen, edited by Jonathan A. Allan, Cristina Santos, and Adriana Spahr, 145–69. Regina: University of Regina Press, 2016.