Georgia Mouroutsou, 2020–21
Plato's Twofold Dialectic of Pleasure: Critical Dialogue with Hedonists and Critical Analysis of Pleasure
Philip L. Quinn Fellowship, 2020-21
Associate Professor of Philosophy, King's University College at Western University Canada
Return to All Fellows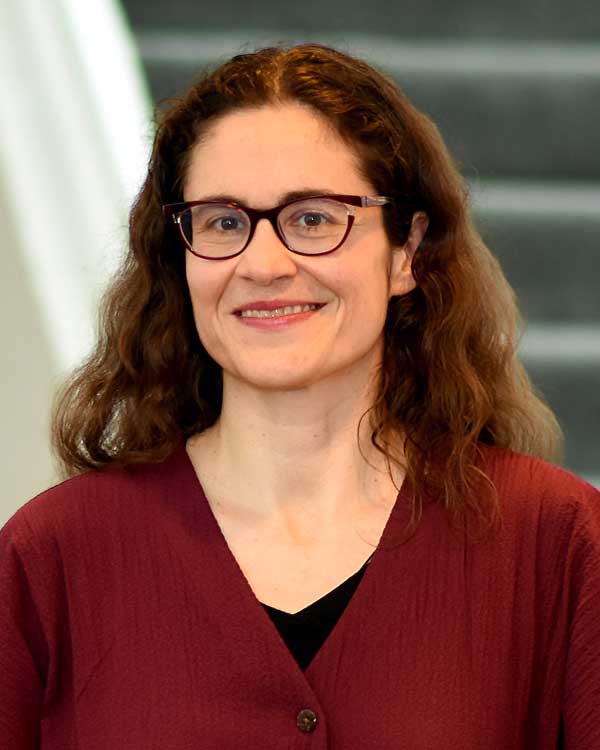 After her studies of philosophy, psychology, and classics in Athens, Georgia Mouroutsou wrote her PhD in Tübingen, Germany ("The Metaphor of Mixture in the Sophist and the Philebus"). Afterwards, she was awarded two postdoctoral fellowships: at the University of Cambridge (Classics) and at Humboldt University Berlin (Philosophy, TOPOI Excellence Cluster). She is associate professor of philosophy at King's University College (Western University Canada). Besides being responsible for ancient philosophy at King's, she is a teaching and supervising member in the Graduate Program for Ancient Philosophy at Western. During her sabbatical (2020–21), she holds a residential fellowship at the National Humanities Center in North Carolina (as the Philip L. Quinn Fellow). After the time at the Center, she will be visiting fellow at Clare Hall, University of Cambridge. Moreover, she is the recipient of the Canadian SSHRC Insight Grant.
Her publications concern later Plato (metaphysics, physics, and ethics) and Aristotle. After working on the Timaeus, her attention was drawn to the question of pleasure and time: how do we experience present time when attaining different kinds of pleasure? She pursued the question in a publication on pure pleasure in Plato's Philebus. A series of peer review articles on pleasure in Plato and Aristotle led to her current book project. In the meantime, she has also developed a strong interest in later Stoicism, mostly focusing on Marcus Aurelius' Meditations, in particular on mind's plasticity, the concept of and focus on present time, and its therapeutic power, and affectivity.
'
Selected Publications
Mouroutsou, Georgia. "Marcus Aurelius' Meditations: Plasticity of the Present Moment." Ancient Philosophy (Forthcoming).
Mouroutsou, Georgia. "What Does It Mean to Choose a Life and What to Reject a Thoughtless Life in Philebus 20-22?" Ancient Philosophy (Forthcoming).
Mouroutsou, Georgia. "Plato's Phaedo: Are the Philosophers' Pleasures of Learning Pure?" Classical Quarterly 69, no. 2 (December 2019): 566-84.
Mouroutsou, Georgia. "Moral Philosophy in the Imperial Roman Stoa." In The Routledge Handbook of Hellenistic Philosophy, edited by Kelly Arenson, 319-31. New York: Routledge, 2020.
Mouroutsou, Georgia. Die Metapher der Mischung in den Platonischen Dialogen Sophistes und Philebos. International Plato studies, v. 28. Sankt Augustin: Academia, 2010.