Gabriel N. Rosenberg, 2020–21
Purebred: Making Meat and Eugenics in the Modern United States
Duke Endowment Fellowship, 2020-21
Associate Professor of Gender, Sexuality, and Feminist Studies and History, Duke University
Return to All Fellows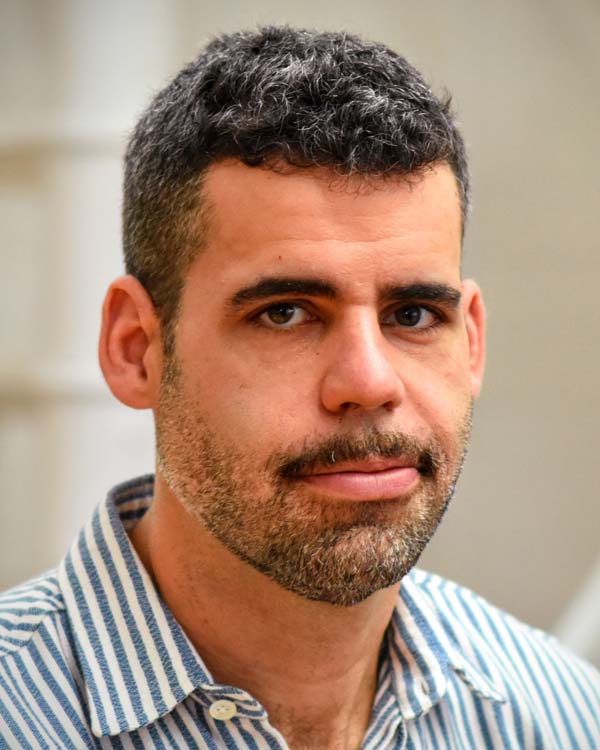 Gabriel N. Rosenberg is associate professor of gender, sexuality, and feminist studies and history. He earned his PhD from Brown University in history. He was the recipient of the Gilbert C. Fite Award from the Agricultural History Society, the K. Austin Kerr Prize from the Business History Conference, a François André Michaux Fund Fellowship from the American Philosophical Society, and the Robert B. Cox Distinguished Teaching Award from Duke University. He was a Postdoctoral Fellow at Yale University's Program in Agrarian Studies, an Early Career Fellow at the University of Pittsburgh's Humanities Center, and a Visiting Scholar at the Max Planck Institute for the History of Science in Berlin. His writing appears in journals such as The Journal of American History, American Quarterly, GLQ: A Journal of Gay and Lesbian Studies, Transgender Studies Quarterly, and Agricultural History, as well as in popular outlets such as Slate, The Boston Globe, and The Washington Post.
Broadly, Rosenberg's research investigates the historical and contemporary linkages among gender, sexuality, race, and the global food system. In particular, he studies spaces of agricultural production as important sites for the constitution and governance of intimacy—intimacy both between and among humans, animals, and plants. Although central throughout history to human knowledge about reproduction, agriculture has been peripheral to accounts of the governance of sexuality and race. In tandem, while historical accounts of American state power have productively questioned matters of governance through the lens of agriculture, they have largely overlooked sexuality as its own formative analytic. His research looks to agriculture as a site of knowledge/power formation that qualifies, inscribes, and mobilizes both human and non-human bodies and desire. Reflecting his training as a historian of the modern United States, he uses the archives of the America's agricultural past to exhume the tangled relationships between agricultural practices and the governance of human gender, race, and sexuality, a relationship that now conditions America's relationship to the agricultural peripheries of the global South. His current book project, Purebred: Making Meat and Eugenics in the Modern United States, tracks the intertwined histories of livestock breeding and race science from the eighteenth century to the present.
Selected Publications
Rosenberg, Gabriel N. "No Scrubs: Livestock Breeding, Eugenics, and State Power in the United States, 1919-1933." Journal of American History 107, no. 2 (September 2020).
Rosenberg, Gabriel N. "Animals." In The Routledge History of American Sexuality, edited by Kevin P. Murphy, Jason Ruiz, and David Serlin, 32-41. New York: Routledge, 2020.
Rosenberg, Gabriel N. "How Meat Changed Sex: The Law of Interspecies Intimacy After Industrial Reproduction." GLQ: A Journal of Lesbian and Gay Studies 23, no. 4 (October 2017): 473-507.
Rosenberg, Gabriel N. "A Race Suicide Among the Hogs: The Biopolitics of Pork in the United States, 1865-1930." American Quarterly 68, no. 1 (March 2016): 49-73.
Rosenberg, Gabriel N. The 4-H Harvest: Sexuality and the State in Rural America. Philadelphia: University of Pennsylvania Press, 2016.