Catherine Roach (NHC Fellow, 2022–23)
Project Title
The Shadow Museum: A History of the British Institution, 1805–1867
Allen W. Clowes Fellowship, 2022–23
Associate Professor of Art History, Virginia Commonwealth University
Email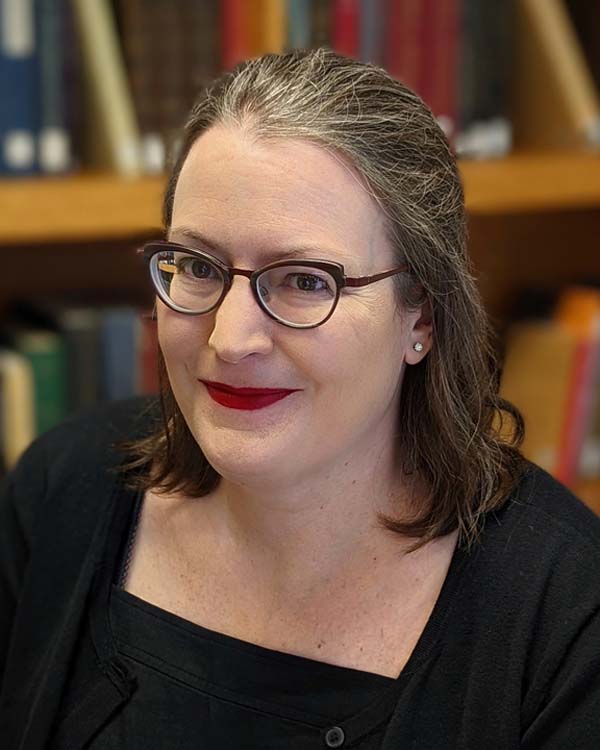 Catherine Roach is associate professor of art history in the School of the Arts, Virginia Commonwealth University. She researches eighteenth- and nineteenth-century art history, with a focus on Britain and the British Empire. She is especially interested in urban display cultures and the role of art exhibitions in the construction and contestation of nationalist and imperialist ideologies. In 2010, she curated "Seeing Double: Portraits, Copies and Exhibitions in 1820s London" at the Yale Center for British Art in New Haven, and she has held a National Endowment for the Humanities Fellowship at the Huntington Library. Her first book, Pictures-within-Pictures in Nineteenth-Century Britain, received the Historians of British Art Book Award for Exemplary Scholarship on the Period after 1800.
During her time at the National Humanities Center, she will complete her second book, The Shadow Museum: A History of the British Institution, 1805–1867. This study will be the first book on the British Institution, a pivotal arts organization that pioneered enduring exhibition formats and shaped museum practice. Drawing on original digital exhibition reconstructions and extensive archival research, the project advances new methods for the study of display and shows how exhibitions visualized ideas about nation, empire, and human variety.
Selected Publications
Elder, Nika, Catherine Roach, and Daryle Williams. "Commentaries: Art Institutions and Race in the Atlantic World, 1776–1865." American Art 36, no. 2 (Summer 2022): 2–5.
Roach, Catherine. "'The Higher Branches': Genre and Race on Display at the British Institution, London, 1806." Art History 44, no. 2 (April 2021): 312–40.
Roach, Catherine. "The Ecosystem of Exhibitions: Venues, Artists, and Audiences in Early Nineteenth-Century London." British Art Studies 14 (November 2019).
Roach, Catherine. Pictures-within-Pictures in Nineteenth-Century Britain. New York: Routledge, 2016.
Roach, Catherine. "Rehanging Reynolds at the British Institution: Methods for Reconstructing Ephemeral Displays." British Art Studies 4 (Autumn 2016).
Return to current fellows