C. J. W.-L. Wee, 2019–2020
Imagining Cultural Asia: Art Exhibitions, Popular Culture, and a Regional Contemporary
Luce East Asia Fellowship, 2019-20
Professor of English, Nanyang Technological University
Return to All Fellows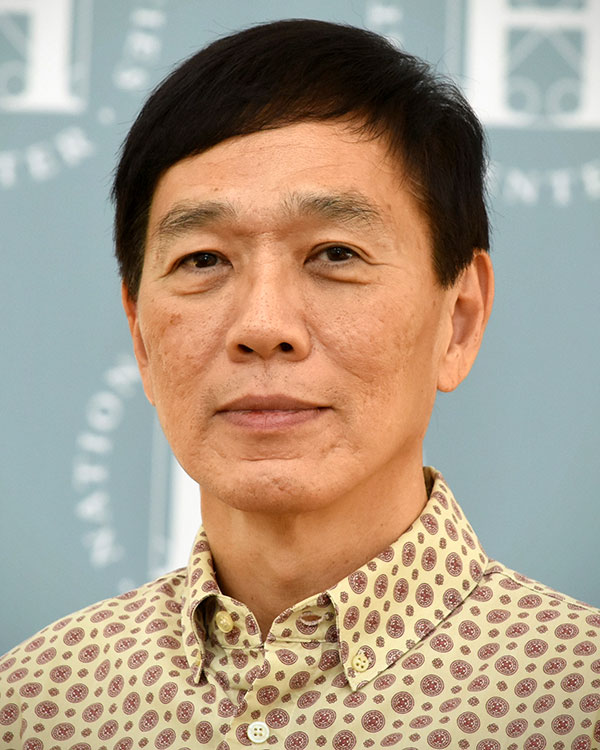 C. J. Wan-ling Wee (PhD, University of Chicago) works in the areas of the contemporary theatre, visual arts and culture, and also has interests in colonial culture and literature in English. He was previously a Fellow at the Institute of Southeast Asian Studies (now the ISEAS-Yusof Ishak Institute), Singapore. His present research concerns are in the formation of contemporary art practices in the visual arts and curatorial practices, and links with the formation of popular culture, in relation to rapid economic growth in East and Southeast Asia.
Wee has held visiting fellowships at: Centre for the Study of Developing Societies, Delhi, India; Humanities Research Centre, Australian National University; Society for the Humanities, Cornell University; and the Centre for Research in the Arts, Social Sciences and the Humanities, Cambridge University; in addition, he was also a short-term resident at the Franklin Humanities Institute, Duke University.
Selected Publications
Wee, C. J. W.-L. "East Asian Pop Music and an Incomplete Regional Contemporary." In Sound Alignments: Popular Music in Asia's Cold Wars, edited by Michael Bourdaghs, Paola Iovene, and Kaley Mason. Durham, NC: Duke University Press. Forthcoming.
Wee, C. J. W.-L. "Imagining the Fractured East Asian Modern: Commonality and Difference in Mass Cultural Production." Criticism: A Quarterly for Literature and the Arts 54, no. 2 (Spring 2012): 197–225.
Wee, C. J. W.-L. "'We Asians'?: Modernity, Visual Art Exhibitions, and East Asia." Boundary 2 37, no. 1 (Spring 2010): 91–126.
Wee, C. J. W.-L. The Asian Modern: Culture, Capitalist Development, Singapore. Hong Kong: Hong Kong University Press, 2007.
Wee, C. J. W.-L. "Staging the Asian Modern: Cultural Fragments, the Singaporean Eunuch, and the Asian Lear." Critical Inquiry 30, no. 4 (Summer 2004): 771–99.