Brian Lewis (NHC Fellow, 2022–23)
Project Title
Greek to the Soul: George Ives and Homosexuality from Wilde to Wolfenden
Birkelund Fellowship, 2022–23
Professor of History, McGill University
Email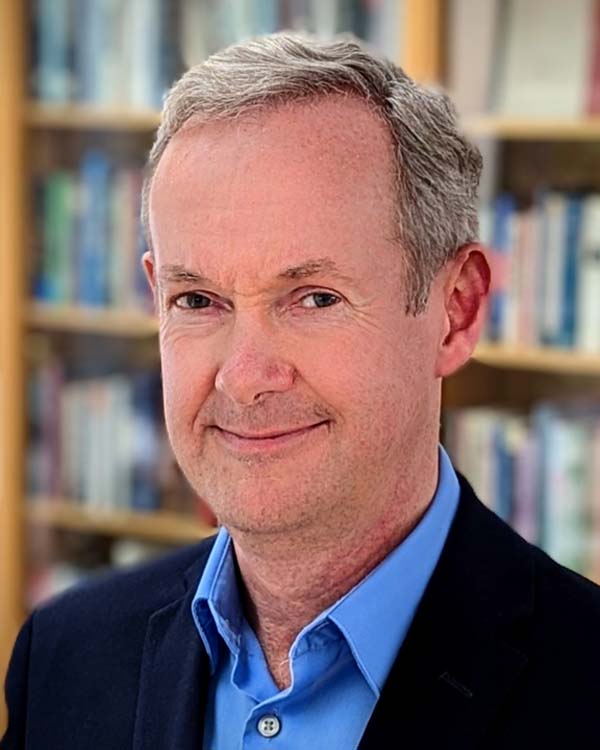 Brian Lewis is a historian of modern Britain. He grew up in Blackburn, Lancashire, UK, was educated at the University of Oxford and Harvard University, and has been teaching at McGill University in Montreal, Canada, since 1995. His first substantial book, The Middlemost and the Milltowns, analyzes the leading members of the middle classes of Lancashire cotton towns (in particular Blackburn, Bolton, and Preston) between 1789 and 1851, assessing their economic, cultural, and political contributions to the creation of social stability. His second book, So Clean, is a study of William Hesketh Lever, 1st Viscount Leverhulme (1851–1925), the founder of the Lever Brothers' Sunlight soap empire. The book is a broad social and cultural history, using Lever's life as an entry-point for discussion of topics as diverse as the "second consumer revolution"; the transition to a corporate economy; the development of advertising; factory paternalism; town planning and suburbanization; colonialism and forced labour in West Africa and the South Pacific; country houses, landscape gardening, and art collecting; and the transformation of crofting and fishing in the Outer Hebrides. His third monograph, Wolfenden's Witnesses, is an annotated selection of the papers of the Wolfenden Committee, which was set up in 1954 to investigate the state of the law regarding homosexuality and prostitution.
Lewis's current project, Greek to the Soul: George Ives and Homosexuality in Britain from Wilde to Wolfenden, is an investigation of (homo)sexuality and criminality in Britain between the 1880s and the 1950s using Ives, pioneer "gay rights" campaigner and penal reformer, as its focus. He is also the guest editor of a special queer edition of the Journal of British Studies (July 2012) and the editor of a collection of essays entitled British Queer History: New Approaches and Perspectives. His teaching includes survey courses on British history from 1688 to the present, a seminar on British urban history in the long nineteenth century, and courses on British and Irish nationalisms, British queer history, the history of sexuality in Europe and North America since 1700, global surveys of the First and Second World Wars, and the introductory survey to Modern European History. He supervises graduate students in modern British history, especially the British middle classes and British LGBTQ history. He is a Fellow of the Royal Historical Society.
Selected Publications
Lewis, Brian. Wolfenden's Witnesses: Homosexuality in Postwar Britain. Houndmills, Basingstoke, UK: Palgrave Macmillan, 2016.
Lewis, Brian, ed. British Queer History: New Approaches and Perspectives. Manchester: Manchester University Press, 2013.
Lewis, Brian, ed. Journal of British Studies 51, no. 3 British Queer History (July 2012).
Lewis, Brian. So Clean: Lord Leverhulme, Soap and Civilization. Manchester: Manchester University Press, 2008.
Lewis, Brian. The Middlemost and the Milltowns: Bourgeois Culture and Politics in Early Industrial England. Palo Alto, CA: Stanford University Press, 2001.
Return to current fellows