Bibi Burger (NHC Fellow, 2023–24)
Project Title
The Whiteness of Afrikaans Literary Feminism
STIAS Iso Lomso Fellowship, 2023–24
Lecturer, School of Languages & Literatures, University of Cape Town, University of Cape Town
Email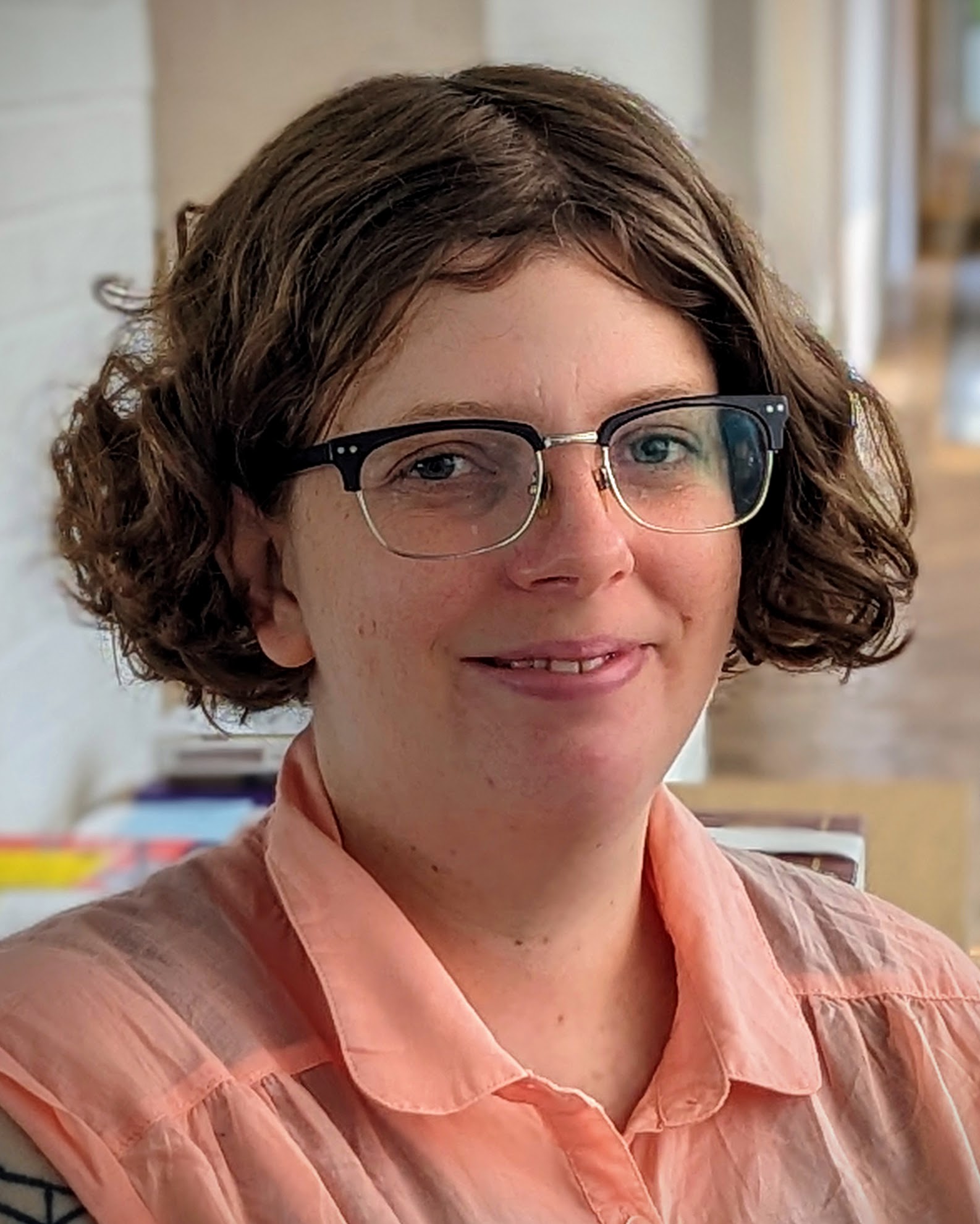 Bibi Burger is a lecturer teaching Afrikaans literature at the University of Cape Town's School of Languages and Literatures. At the National Humanities Center, she is working on a book project investigating the impact of race on Afrikaans feminist literature. Burger is a 2022–2024 Iso Lomso fellow at the Stellenbosch Institute for Advanced Study, a 2021 Short Stay Fellow at Ghent University's Africa Platform, and a 2017–2018 ACLS African Humanities Program postdoctoral fellow. She is a regional editor, focusing on Afrikaans-language literature from Southern Africa, for Tydskrif vir Letterkunde: A Journal for African Literature, as well as an associate editor of Matatu: Journal for African Culture and Society. She is also the coeditor of the Afrikaans-language feminist newsletter, Turksvy.
Selected Publications
Brydon, Lavinia, Bibi Burger, and Louise Rice. "The Hesitant Flâneur: Imagined and Applied Walking Strategies in Pretoria/Tshwane, South Africa." In New Directions in Flânerie: Global Perspectives for the Twenty-First Century, edited by Kelly Comfort, and Marylaura Papalas, 236–64. New York: Routledge, Taylor & Francis Group, 2022.
Burger, Bibi. "Grond/Santekraam en bientang: gesitueer in globale swart seeroetes." Tydskrif vir Letterkunde 59, no. 1 (2022): 62–74.
Burger, Bibi. "The Relationship between Futurity and the Rurality and Urbanity of Spaces in the Queer African Science Fiction of Triangulum by Masande Ntshanga." Scrutiny2 25, no. 2 Engaged Queerness in African Speculative Fiction (2020): 112–27.
Burger, Bibi. "Apartheid Colonialism, Gendered Crime and the Domestic Gothic of Mary Watson's The Cutting Room." Current Writing: Text and Reception in Southern Africa 32, no. 1 (2020): 2–9.
Burger, Bibi. "'Our Respect for Water is what You Have Termed Fear': The Ocean in the Poetry of Ronelda S. Kamfer and Koleka Putuma." Journal of Southern African Studies 46, no. 1 (2020): 23–38.
Return to current fellows