Project Title:
Interrogating Blackness, Locating 'Africanness': Call-and-Response in the Works of Toni Morrison and Zoë Wicomb, NoViolet Bulawayo, Chimamanda Ngozi Adichie and Taiye Selasi
Rhodes University
Return to All Fellows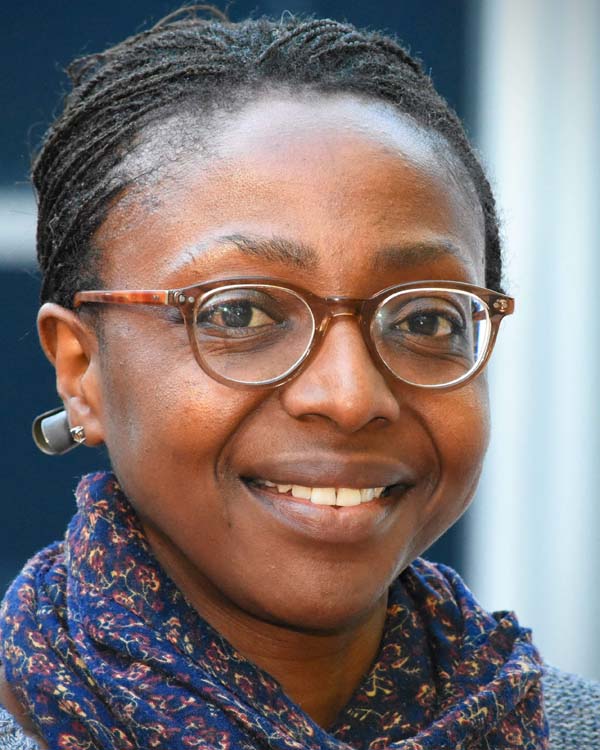 Fellowship Work Summary
Aretha Phiri (STIAS Iso Lomso Fellow) worked on two journal articles and four book chapters. Her article, "Machineries of Blackness, Technologies of Race in Toni Morrison's Song of Solomon and Chimamanda Ngozi Adichie's Americanah" will appear in the Contemporary Women's Writing journal in a special issue entitled, Global Morrison (forthcoming) and "The Race for Reparation(s), the (Im)possibility of Repair in Toni Morrison's Beloved and Antjie Krog's Country of my Skull" was published in Safundi (Vol. 21, no. 1, 2020). Aretha's essay "'Lost in Translation': Re-reading the Contemporary Afrodiasporic Condition in Taiye Selasi's Ghana Must Go" was published in Debating the Afropolitan edited by Emilia María Durán-Almarza, Ananya Jahanara Kabir, and Carla Rodríguez González (London: Routledge, 2019). "Fingering the Jagged Grain: Rereading Afropolitanism (and Africa) in Taiye Selasi's Ghana Must Go" appeared in the edited collection Afropolitan Literature as World Literature, edited by James Hodapp (London: Bloomsbury, 2020); her book chapter, "Tracing the (In)visible Man: Ralph Ellison's Legacy to South Africa" will appear in Global Ralph Ellison: Transnational Aesthetics and Politics, edited by Marc Conner and Tessa Roynon (Peter Lang publishers, forthcoming); and her chapter entitled, "Transgressing Borders: (Re)imagining Africa(ns) in the World" will appear in African Philosophical and Literary Possibilities: Re-reading the Canon, edited by Aretha Phiri (Lanham, MD: Lexington Books, forthcoming). Phiri is senior lecturer in the Department of Literary Studies in English at Rhodes University, South Africa.