Ana Paula Höfling, 2021–22
Dancing Brazil's Other: Choreographies of Race, Class, and Nation
Trustees' Fellowship, 2021-22
Associate Professor of Dance, University of North Carolina at Greensboro
Email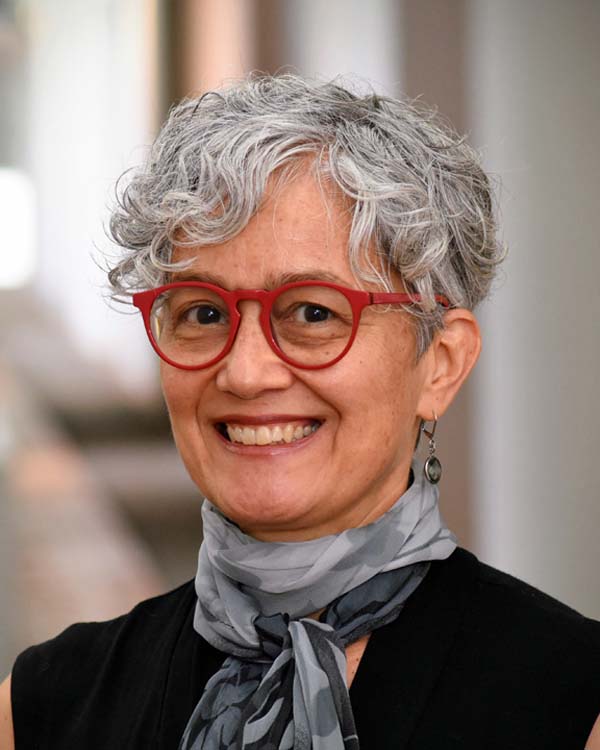 Ana Paula Höfling is associate professor and director of graduate studies in the School of Dance at the University of North Carolina at Greensboro. She is also an Honors College Faculty Fellow and cross-appointed faculty in the Women's, Gender, and Sexuality program. She holds a PhD in Culture and Performance from the University of California, Los Angeles and she was an Andrew Mellon postdoctoral fellow at the Center for the Americas at Wesleyan University. Höfling is an RAD-trained ballet dancer and a capoeirista, having studied with Mestre Acordeon, Mestre João Grande, and with Mestre Jogo de Dentro and the Grupo Semente do Jogo de Angola. She is the author of Staging Brazil: Choreographies of Capoeira (Wesleyan University Press, 2019), a history of the process of staging capoeira as both national sport and Brazilian folklore between 1928 and 1974, focusing on issues of race, class, and authorship. She has published on capoeira and dance in Brazil in various journals and edited volumes. As a Fellow at the National Humanities Center, she is working on her second book manuscript, tentatively titled Dancing Brazil's Other: Choreographies of Race, Class, and Nation, an analysis of choreographers, dance companies, and dance pedagogies that constructed and perpetuated the notion of a harmonious mixed-race Brazil. Specifically, she is investigating the choreographic work of Brazilian dancers and choreographers Eros Volúsia, Felicitas Barreto, and Mercedes Baptista. Höfling is associate editor of the Revista Brasileira de Estudos da Presença; she is a member of the Dance Studies Association, the Brazilian Studies Association, and the Latin American Studies Association.
Selected Publications
Höfling, Ana Paula. "Dancing Mestiçagem, Embodying Whiteness: Eros Volúsia's Bailado Brasileiro." Dance Research Journal 52, no. 2 (2020): 59-74.
Höfling, Ana Paula. Staging Brazil: Choreographies of Capoeira. Middletown: Wesleyan University Press, 2019.
Höfling, Ana Paula. "Capoeiras of Bahia." In Axé Bahia: The Power of Art in an Afro-Brazilian Metropolis, edited by Patrick Polk, Roberto Conduru, Sabrina Gledhill, and Randal Johnson. Los Angeles: Fowler Museum at UCLA, 2017.
Höfling, Ana Paula. "Pedagogy of the Possessed: Re-Thinking the Dancer-Researcher-Performer (BPI) Method in Dance Curricula in Brazil." Brazilian Journal on Presence Studies 6, no. 2 (2016): 287-307.
Höfling, Ana Paula. "Staging Capoeira, Samba, Maculelê and Candomblé: Viva Bahia's Choreographies of Afro-Brazilian Folklore for the Global Stage." In Performing Brazil: Essays on Culture, Identity and the Performing Arts, edited by Severino J. Albuquerque, and Kathryn Bishop-Sanchez, 98-125. Madison: University of Wisconsin Press, 2015.
Return to current fellows